14 January 2021


Ms. AMALIA B. CABUSAO
Editor-in-Chief
Mindanao Times
University of Mindanao Broadcasting Network Building
Ponciano corner Palma Gil Streets
Davao City


Dear Ms. Cabusao:

We recognize the vital role of media institutions like Mindanao Times in keeping our members informed on the latest development in SSS. However, we want to take this opportunity to rectify some of the erroneous information that Vic Sumalinog mentioned in his column article entitled, "The 'shout out' is getting louder" published on mindanaotimes.com.ph on January 8, 2021.

In the article, Mr. Sumalinog incorrectly claimed that "SSS is looking at a maximum premium goal of 25 percent." We wish to clarify that SSS is mandated by Republic Act No. 11199 or the Social Security Act of 2018 to gradually increase the SSS contribution rate until it reaches 15% in 2025.

Under the law, SSS is required to increase the contribution rate by 1% every two years from 2019 until 2025. By 2025, the SSS contribution rate has only increased by 4% from the previous 11% before the passage of RA 11199.

We would like to emphasize that SSS can only increase its contribution rate based on what is stipulated in the law.

We also want to correct the misconception that RA 11199 mandates SSS to grant the second P1,000 pension increase. We want to clarify only the P1,000 additional benefit given in 2017 was guaranteed by the law. The Social Security Law mandates us to ensure the pension fund's financial soundness before granting any pension increase. Unfortunately, granting a second P1,000 additional benefit allowance will undermine the SSS fund viability and the institution's ability to provide benefit payments to its current and future members and pensioners.

We find it unfair to accuse that SSS is in a festive atmosphere because there is no indication that the President will stop the implementation of the SSS contribution increase. We understand the plight of our members at this time of the pandemic, but SSS has a duty to implement RA 11199 and ensure that our current and future members will enjoy their benefits in the decades to come.

We appeal for the understanding of our members on the significance of adjusting the SSS contributions to make sure that the pension fund remains strong and viable for the current and forthcoming generations.

Thank you for the opportunity to clarify this matter.


Sincerely yours,


(SGD) FERNANDO F. NICOLAS
Concurrent Acting Head
Public Affairs and Special Events Division and
Media Affairs Department


SSS MEDIA AFFAIRS DEPARTMENT
(02) 8920-6401 local 5050, 5052-55, 5058
7th floor, SSS Building, East Avenue,
Diliman, Quezon City
The post LETTER TO THE EDITOR appeared first on Mindanao Times.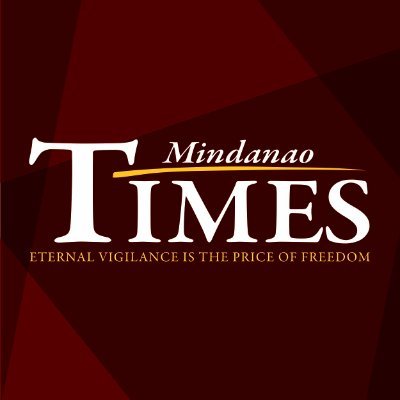 Source: Mindanao Times ( https://mindanaotimes.com.ph/2021/01/16/letter-to-the-editor-3/?utm_source=rss&utm_medium=rss&utm_campaign=letter-to-the-editor-3)