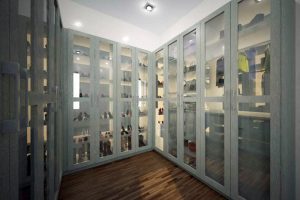 When the fiancee showed her bride to be their newly renovated apartment, the lady gasped with delight when she was showed a walk-in closet. At the end of room was a huge space customized for shoes. This was where he formally proposed to her. A peacock blue Blahnik served as the ring.
Take a hint, building a shoe closet, a big one, is one way to a woman's heart because like diamonds, shoes (and bags) are girls' best friends, too.
"A closet I can sleep in is the type of closet I want," said one Davaoeña who has a love affair with shoes.
She's not alone. A few more women confessed the number of shoes they own. The average is 40 pairs. Why so many? Lifestyle dictates the need for proper dressing. There is a pair or two for every occasion. Sandals or slip-ons for casual days, trainers for the gym, working shoes, party shoes and pairs for formal soirees.
Having this much pairs, it is wise to allot a good storage space. "It is not important, it is essential" was the unanimous reply when asked if a shoe closet is a necessity in their homes.
"Most often people come to us with an idea of what cabinets they want customized and how much space they need for a particular use. Those with spacious homes would require a closet for their shoes and bags in the walk-in closet in their bedrooms. Owners of compact homes prefer it by the entrance," said Honeylet Lim, manager of Merlgen Euro Designs, a homegrown company specializing in custom made cabinetry.
In the absence of an interior designer, Merlgen can assist their clients in the designs of their customized smart storage space. The initial design consultation would tackle the "needs and wants" first, how much space they want for what purpose, followed by the layout of the cabinets, then the choice of materials.
"The biggest shoe closet we customized for a clients has two cabinets with twelve shelves each. It can accommodate about 48 pairs," said Ms. Lim.
With Merlgen's wide selection of finishes, matching the new cabinetry with the interior designer's plan or existing theme of the room will be easy.
"We make sure we have both the current trend and the classic design on hand. This year's interior design trend for the bedroom welcomes the colors of nature— greens and reds, yellows and warm oranges for a bolder touch, and blue in all its shades. To complement this, we recommend the colors of wood for the cabinetry. Whatever the color or theme of the bedroom may be, Merlgen has colors and textures that can give the room a modern and sophisticated vibe, cozy or uplifting."
Why is having a customized shoe closet important? Overall it allows for a healthy living and resting place no matter that the room size is. It keeps spaces clutter-free and opens it up.
"It's not about vanity. I have invested on my shoes, pairs that can last a lifetime. Providing a good storage space is part of its proper care. I worked hard to own a few of my dream shoes, so I might as well take good care of it," said the shoe collector.
She said that having a good storage space allows the shoes should be able to breath. "I take it out of its dust bag (prevents deformity, too), arrange each pair six inches apart and keep the cabinet dry and well ventilated. The right temperature means no molds and saves leather from becoming brittle, weakens glue, etc.I can also sort my shoes according to category. Pairs I get to use less often go to the topmost and shoes worn more often occupy the lower shelves. And I make sure I clean my shoes before I store it."
The Merlgen manager has another secret to divulge, "Customizing shoe closets are not exclusive to women. Men do want a special place for their shoe collection, too. It works both ways, build him his shoe closet and he'll love you more."
The post Building a shoe closet for her appeared first on Mindanao Times.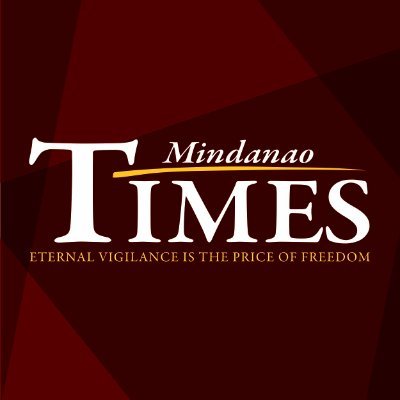 Source: Mindanao Times ( https://mindanaotimes.com.ph/2021/02/09/building-a-shoe-closet-for-her/#utm_source=rss&utm_medium=rss&utm_campaign=building-a-shoe-closet-for-her)