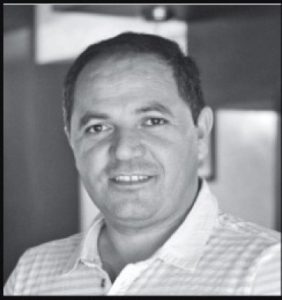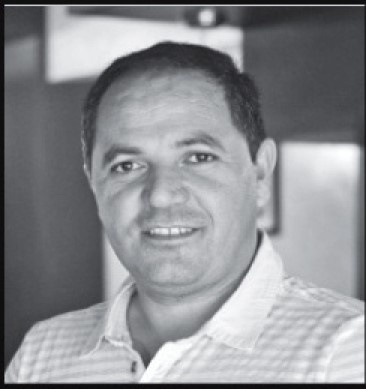 THE early February military coup in Myanmar is a clear sign that the Association of Southeast Asian Nations (ASEAN) members cannot stick to their principle of non-interference and avoid reputational damage at the same time, especially when Myanmar continues to be the major thorn in the side of the of the more than fifty-year old organization.

There is no doubt that the military coup in the former Burma will have an impact on ASEAN members and regional security, especially on its member states. The question is how can we expect ASEAN to respond to the recent Myanmar coup?

With the arrest of Myanmar's Ms. Suu Kyi, President Win Myint, and other leaders of the National League for Democracy (NLD) the members already have been divided about how to respond to the takeover; Singapore, Indonesia, and Malaysia have expressed concern over the power seizure, calling for restraint and a peaceful resolution of the matter, while the Philippines and other members have maintained that the issue was strictly an internal affair.

Nevertheless, on Twitter, foreign Affairs Secretary Teodoro Locsin, Jr. blamed the Myanmar coup on Western institutions." The last people I will listen to is a white face in this issue . I am really angry that they destroyed a great thing," he said. Regardless of the member states responses, the coup d'etat has had consequences.

The displacement of the thousands of Rohingya Muslims fleeing from their homes in Myanmar has put ASEAN in a bad situation with world leaders, the United Nations, and rights groups, among other activists, accusing it of lacking leadership and failing to generate an effective response to the matter.

If ASEAN member states ignore the problem in Myanmar, it can worsen the Rohingya Muslims' situation and cause more people to flee to other countries. Minorities' problems, in particular the Rohingya Muslims, have not been resolved, and the country has also inherited problems that were not settled during the six-year de facto leadership of Aung San Suu Kyi, who had received the 1991 Nobel Peace Prize during her fifteen years of detention. Seen as a champion of human rights, she also failed to deal with the crisis of the Rohingya minority.

There is no doubt that this is a democratic disturbance that will become permanent. On its fortieth anniversary ASEAN's ten-member states adopted the ASEAN Charter. With mutual interests and interdependence, the organization was formed in 1967 in Thailand on the basis of a declaration, referred to as the Bangkok Declaration.

The Charter contains multiple references to democracy, principles of democracy, the rule of law, and good governance. In fact, Article 1 lists among its purposes strengthening democracy, enhancing good governance and the rule of law, and protecting human rights and fundamental freedoms.

But how these principles would be operationalized by members and be implemented by ASEAN remained purposefully unclear. Interestingly, Article 2 outlines the principles with item (l) being "respect for different cultures, languages, and religions of the peoples of ASEAN while emphasizing their common values in the spirit of unity in diversity."

In 2012, ASEAN sent an election observation mission to Yangon for parliamentary elections. In its most constructive step, in 2015, a Philippines led initiative organized a workshop on election observation held in Manila and released a report explaining incremental steps toward the establishment of an ASEAN Election Observation Mechanism, but a region election observation mechanism has not yet taken shape.

Citing the principles of "adherence to the rule of law, good governance, democracy and constitutional government," the Philippine Department of Foreign Affairs in this report attested that the election observation capabilities by ASEAN member states, not by external observants, could help ASEAN countries to prevent a political crisis like Myanmar.

Everybody loses from this coup. Today, with its reasoned stance toward the coup, Indonesia Can lead ASEN members to resolve the Myanmar problem because it is different from Thailand, Cambodia, and Vietnam that see this coup as a matter of internal affairs.

Of course, the questions is whether ASEAN members should impose an embargo on business owned by the military groups involved in the coup in Myanmar? if ASEAN members impose an embargo on Myanmar , which in turn divides ASEAN, is not a good geopolitical asset for China. A divide ASEAN provided opportunities for Beijing's adversaries.

Of course the winner in this crisis in China, and China is more concerned about its economic investment while the Biden administration is focused on human right issues. No doubt US President Joe Biden now faces a test of his pivot to Asia.

He is already threatening sanctions, but strangling the economy amid the pandemic would cause more pain for its people. For Biden to succeed in Southeast Asia, he will have to once again work comfortably with Southeast Asian norms and practices.

The Trump administration lacked a coherent Southeast Asia policy and cared little about democracy anywhere at all. So, the US response will show how far President Biden will go in pursuit of his vow to restore democracy around the world, or whether he will keep lines open to the generals in capitals city as part of the great geopolitical game of countering Chinese influence in the region.

The West's condemnation of Aung San Suu Kyi gave Myanmar's Military Junta encouragement to act against her, but something good may come out of this. President Obama lifted sanctions in 2014 in a realpolitik game vis-à-vis China. During the Bush 's administration for eight years that were dominated by a focus on the Middle east and talk of the Axis of evil and trying to bring the democracy to Middle East.

When Myanmar Military Junta violently put down monk-led democracy protests prompting tough sanctions from the Bush administration that caused Myanmar to move= closer to China. If President Biden expects the world to take the US's renewed emphasis on democracy seriously, the best thing for his is to show that American diplomacy and leadership can once again succeed in Asia.

The coup may not be illegitimate in ASEAN's view, but it is going to do serious damage to ASEAN's legitimacy. ASEAN members may talk about rights and democracy , but ultimately their weak commitments to those values do not lend themselves to marking progress, integration, and success.

As the 2021 ASEAN Chair , Member State Brunei Darussalam also points to ASEAN's many commitments to democracy , rule of law, good governance, human rights, and fundamental freedom. With this innocuous theme, " We care, we prepare, we prosper" its stance remains amorphous . It does not condemn the military Junta for violating the ASEAN charter's principles, nor does it demand the release of the NLD leaders, but it calls for reconciliation and a return to normalcy.

The big strategic game in Asia is not about human rights or democracy ; it is all about economics. According to verifiable reports, Myanmar coup leaders, such as General Min Aung Hlaing, knew that they would retire soon and that they would be investigated. General Min Aung Hlaing has protected himself, his military colleagues, and his family's financial interests and possibly averted an investigation of their extensive financial deals and economic holdings. In addition, the military did not want to be under scrutiny.

Thus, the economic interests motivated the coup. The coup leaders are getting strong support from fellow officers , especially those who have benefited from military business. For many years the military has controlled the wealth and bureaucracy and has total monopolies in the key sectors in Myanmar. but the firs National League for Democracy ( NLD) tried to compete with key sectors and investments acting as counterweight. But when the military saw that the NLD was weak over government administration and patronage , it realized that it was very important for the military to protect its wealth, and thus, seized the opportunity. Even if international trade sanctions were imposed on the military, the sanctions will probably fail to have too much impact on Myanmar because China and some of the Myanmar neighbors will continue to do business as usual. But the coup has a cost. The ASEAN cheap talk has undermined the inchoate democracy in Myanmar and has cost ASEAN in credibility.

Dr. Aland Mizell is president of the MCI and a regular contributor to Mindanao Times. You may email the author at:aland_mizell2@hotmail.com



The post PARADIGM SHIFT | ASEANS's cheap talk on democracy appeared first on Mindanao Times.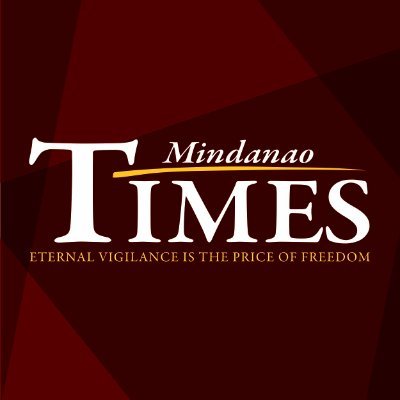 Source: Mindanao Times ( https://mindanaotimes.com.ph/2021/02/25/paradigm-shift-aseanss-cheap-talk-on-democracy/#utm_source=rss&utm_medium=rss&utm_campaign=paradigm-shift-aseanss-cheap-talk-on-democracy)