FOR 42-year-old Gen Cane-Lau, who worked for 17 years as an Overseas Filipino Worker in Singapore, one of her most unforgettable and life-changing experience was caring for and eventually losing a dear family member far away from her.

"What triggered me in passionately pursuing this business concept was the first-hand experiences in needing to book a doctor's appointment, looking for a medical product and services for a family and loved one amidst the distance and aggravated by this global pandemic," Gen recalls her struggles in accessing quality healthcare during the COVID-19 health crisis.

Health and Wellness Solutions or haws is a tele healthcare business where a patient or their family can access a wide range of health services via the mobile app. These services ranges from searching for health specialists, booking doctor appointments, actual consultations to booking of diagnostic services, and procurement of medicine and other medical supplies.

According to Gen, haws is envisioned to be a "go-2" for any health and wellness related products and services.

"For example, Juan an OFW working in the Middle East, hearing the news that his daughter in Davao City is sick, he uses the haws app, he searches for a health specialist, books an appointment and not only that he uses the app to buy medicines for his daughter then have them delivered to their house in Davao," Gen describes the convenience that haws can bring to its clients.

"In haws our structured engagement connects transactions in the Philippines and beyond, it eases the worries of our OFWs who have sick loved ones here since thru our app they, the OFW and their families are connected to quality healthcare," she said.

Gen who is the haws CEO says the expanded tele healthcare solutions is part of thinking further and thinking beyond in order to future proof haws.

Origins

Five years ago, Gen together with her fellow founders originally intended to put up a 24/7 clinic, the inspiration progressed to mobile clinics. But with the global crisis brought about by COVID-19 it metamorphosed into the system they had put in place, a mobile first health and wellness solutions provider.

"The heart of haws is inspired by our fellow OFWs from across the world globe, the founders who are fellow OFWs sharing the same sentiments, the same stories to work abroad and care for their family," Gen said.

Since the inception of haws, its top priority was building a medical team who are experts from various specializations as of March 18 the already have a team consisting of 120 doctors from different specializations.

Apart from doctors they have also enlisted diagnostic laboratories, medical supply companies and pharmacies to join the team. The list of these haws healthcare providers is expanding.

Joining Gen in the founding team of haws included distinguished personas in health, wellness and medical ecosystems in the country.

The team included Maria Iandella Rodriguez who serves as head of operations and is based in Davao City, software developer John Christopher Mitra who is the technology partner, business development lead Aimelynn Marie Cabrera, technology design partner Charlotte Mae Efren, Dr. Rodolfo Enriquez, who is the head of the medical team and logistics businessman Michael Kurt Raeuber, business adviser and consultant.

Gen said they were able to consolidate learnings from other parts of the Asia-Pacific Region particularly Singapore and merge that with a localized delivery personable to the doctors and their patients.

Aside from providing accessible and quality healthcare to their clients, Gen said haws is meant to create a structured platform to the healthcare professionals who will be transacting in haws.

"The healthcare professional is equipped with a mobile first platform giving power on their hands to invite patients in app and push invite via email/SMS; patients can then download the app and book their appointments. Also, doctors are given their availability under the My Schedule and Availability tab. This way our healthcare professionals can increase their interactions, transactions and continue to care for their patients in the most complete and structured manner," Gen said.

"Doctors can manage what mode of consult are they open to transact, opting to accept tele-consult, haws call, clinic visits accordingly. More services are underway including booking of appointment for vaccination and many more," she added.

"Thank you for sharing this technology to reach many Dabawenyos for telemedicine here in Davao City and soon to the entire country and our beloved Overseas Filipino Workers," Davao City Mayor Sara Duterte said in her message to the haws team.

Davao City as part of its COVID-19 pandemic response last year opened a 911 tele-medicine hotline for anxious residents. An endeavor Gen wants to help and expand the concept that will benefit Dabawenyos.

Gen, who is married to Singaporean Russell Lau and blessed with three lovely children, says she wants to let Dabawenyos and ultimately the rest of the country benefit from the tele-healthcare concept she experienced while living in technologically advance Singapore.

"We are just cascading the learnings that we have from this particular market and localizing it to the breadth and depth of Filipinos particularly of Dabawenyo specialists," Gen said. PIA
The post A Dabawenya's dream for accessible, quality healthcare appeared first on Mindanao Times.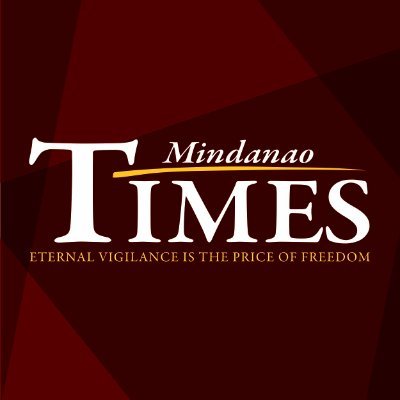 Source: Mindanao Times ( https://mindanaotimes.com.ph/2021/03/25/a-dabawenyas-dream-for-accessible-quality-healthcare/#utm_source=rss&utm_medium=rss&utm_campaign=a-dabawenyas-dream-for-accessible-quality-healthcare)