March 17, 2021

JESUS G. DUREZA
Publisher
Mindanao Times
UMBN Media Center, C. Bangoy cor. Palma Gil Streets
Davao City

Dear Sir,

Please allow us to set the record straight regarding claims made by Mr. Vic N. Sumalinog in his March 16, 2021 column regarding Sen. Panfilo M. Lacson – including his insinuations that personal and/or political motives are behind Sen. Lacson's less-than-glowing comments on some issues involving Health Secretary Francisco T. Duque III.

Rest assured Sen. Lacson harbors no ill will against Sec. Duque, who he wants to succeed at his task as Health Secretary, especially since he is in a key position to help our country cope with the threat from the COVID-19 pandemic.

However, Sen. Lacson cannot turn a blind eye to – or keep silent on – the shortcomings of Sec. Duque in the performance of his duties, especially if such "sins of omission" endanger the lives of our health care professionals, frontliners, and the Filipino people.

Also, we fail to understand how Mr. Sumalinog sees as a "manifestation of hatred" against Sec. Duque the estimate of Sen. Lacson that unless the government accelerates the pace of its COVID vaccination efforts, we may not reach herd immunity against COVID-19 until about 2033. Neither can we fathom how it is a "swipe" at President Rodrigo Duterte, since as early as 2016, Sen. Lacson already said he wants President Duterte to succeed "because like him and most Filipinos, I also love my country.".

Rather, Sen. Lacson's estimate was a call to the authorities to speed up the rate of vaccination and implement needed improvements in the government's response to the pandemic. There is simply no time to waste.

That being said, we can only hope it is not Mr. Sumalinog who flunked the test of "LOVE" as he stated in his column, considering how nothing can be farther from the truth when it comes to his insinuations against Sen. Lacson.

We hope this clarifies matters. Thank you very much.


Respectfully yours

Joel Locsin
Media Relations Officer
Office of Sen. Panfilo M. Lacson
The post LETTER TO THE PUBLISHER appeared first on Mindanao Times.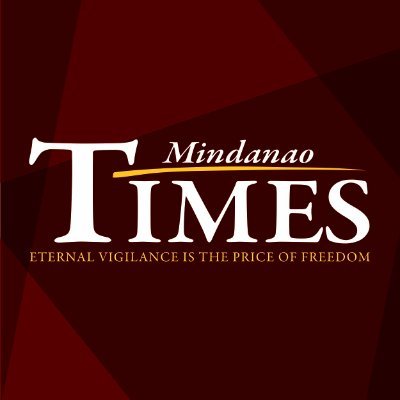 Source: Mindanao Times ( https://mindanaotimes.com.ph/2021/03/19/letter-to-the-publisher/#utm_source=rss&utm_medium=rss&utm_campaign=letter-to-the-publisher)