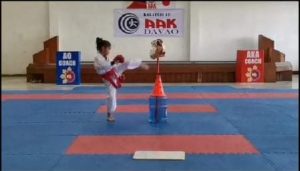 Promising karatekas Vryzyse Krebs, Heleina So and Christopher Caganhan finished on a one-two step at the winner's podium and led AAK (Association for the Advancement of Karatedo)-Davao Chapter's medal haul at the close of the 2021 Manuel Veguillas International Karate Cup E-Fantom Kumite and Kata competitions held over the weekend.
The trio had gold and silver finishes which led to its total of eight golds, eight silvers and three bronze medals in the online tournament backed by Milo Home Court, Atletang Pilipino and Karate Pilipinas Sport Federation Incorporate which was participated by 15 teams which had a total of 200 plus entries.
Krebs wound up with two gold medals in the 6 to 8 years old girls intermediate kata and the girls 6 to 8 years old intermediate E-Fantom kumite, respectively while So had her golden moments in the 6 to 8 years-old girls novice kata and a silver finish in the 6 to 8 years-old E-Fantom kumite.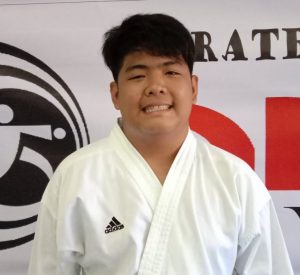 For Cagandahan, he had his gold medal in the 12-14 years-old boys advance kata and a silver in the 12-14 years-old boys E-Fantom kumite.
"These kids are consistent and persistent whenever they join tournaments. Since last year they have proven their worth that they can compete and win. I'm proud of them," said AAK-Davao chief instructor and Karate Pilipinas Inc. regional director Rommel Tan.
Aside from the three, AAK-Davao also had their rookies performing with medal finishes having Julius Ilaya and Sofia Ferenal. Ilaya bagged the gold in the boys 12-14 boys novice kata and Ferenal on a runner-up in the girls 15-17 novice kata.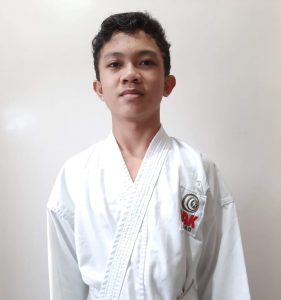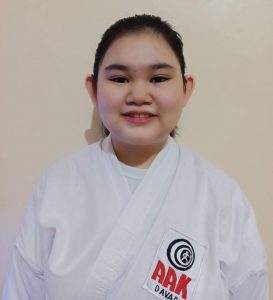 Other gold medal finishes for AAK-Davao saw Galford Sagario (9-11 boys novice kata), Robert Dayanan Jr. (9-11 boys intermediate kata) and Aldren Solon (15-17 boys E-Fantom kumite).
John Philip Cagandahan had two silver medal count in the 15-17 boys advance E-Fantom kumite and the advance kata joined by Jet Lu (12-14 boys novice kata), Zacchary Subang (9-11 boys novice kata) and Elizah Sagario (12-14 girls novice kata).
Stephen Cartagena bagged the bronze in the boys 15-17 E-Fantom kumite to complete are Jamie Danielle Nirza (12-14 girls intermediate kata) and Jet Lu (12-14 boys intermediate E-Fantom kumite).
"This will be a start for more tournaments which will come on an online basis for 2021. We hope to achieve more this year as we continue to train online," Tan said.
The post Krebs, So and Cagandahan head AAK-Davao medal haul in Veguillas Intrl. Karate Cup appeared first on Mindanao Times.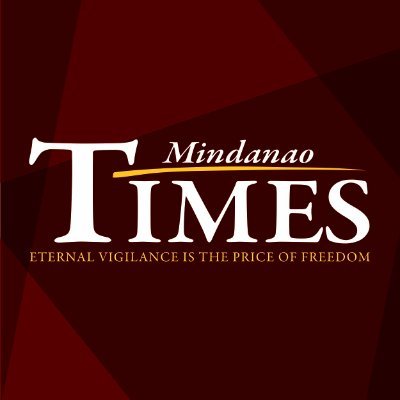 Source: Mindanao Times ( https://mindanaotimes.com.ph/2021/04/12/krebs-so-and-cagandahan-head-aak-davao-medal-haul-in-veguillas-intrl-karate-cup/#utm_source=rss&utm_medium=rss&utm_campaign=krebs-so-and-cagandahan-head-aak-davao-medal-haul-in-veguillas-intrl-karate-cup)