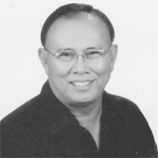 LAST Tuesday we finally got our first dose of CoViD 19 vaccine together with the wife. We had it at the Calinan Central Elementary School Vaccination hub in Calinan, Davao City.
We went there as early as 6:00 in the morning to make sure that we got the first few slots for the vaccination process. However, there were other people who also thought the way we did. They were already in the venue ahead of us. The result? We ended up number 25 and 26 in the line-up.
But it really did not matter to us, because from the way the various activities attendant to the vaccination process were undertaken, all were really reassuring and appeared to be exceptionally well-coordinated among those who have a role in making the inoculation happen.
We can only thank profusely the good planning of the local vaccination task force of Davao City headed by acting City Health Officer Dr. Ashley Lopez and recently-retired City Health Officer Dr. Josephine Villafuerte. And it was very apparent that the two got the full cooperation of the district's health executive Dr. Jojit Marbas, and the barangay councils and their Barangay Health Workers in the Calinan area.
It was raining hard during that Tuesday morning but the barangay executives were able to mobilize some vehicles to transport their constituents to the vaccination site. They also lent their BHWs on a scheduled basis to assist the medical practitioners in making the affairs very orderly.
We found the personnel involved very accommodating and courteous in dealing with the vaccine seekers to the point that some were even assigned to guide those in the center where the comfort rooms are and where to go every after activity is completed.
Yes, to say that it was an expectation by many being met is an understatement. To us it was more than that considering our previous experiences in attending government-sponsored activities in the past.
Even among the doctors and nurses, medical technologists and other medical front liners that those who came for the vaccination met, did not show anything that could be misinterpreted as plasticity or semblance of arrogance just to get a good impression.
The different city emergency responders who were standing by in case of emergency displayed an attitude that many did not expect at this time when their work over the past months could have already sapped their energy.
We haven't gone to other vaccination hubs like the ones inside malls and in other barangays. But from the accounts of some of those who sought the inoculation there as narrated in news printouts and broadcasts, it is apparent that the activities did encounter some problems and showed indications of lack of planning and coordination.
That could have been the reason why the organizers of the Calinan vaccination activities took the approach the way they did it last Tuesday. Also, they could have drawn their lessons from the experiences of other earlier inoculation activities in other centers of the city. Drs. Lopez and Villafuerte did exactly what is necessary to avoid any possible disorderly conduct in the succeeding mass vaccinations.
For this unusual feat we should not be surprised. After all, the two task force officials have at their backs the lady mayor who is bent on fighting the pandemic to the hilt just to evade a grim situation in her city. Thanks to Mayor Inday Sara and the City Council.
We are hoping that the Calinan experience will be replicated in all other existing vaccination centers as well as in those that are still to be established.
As far as we and the Misus are concerned, we have not experienced any feeling of concern in our physical situation despite our being in our senior years already. And what we got was an AstraZeneca vaccine that many seem to frown upon when negative complications are subjects of conversation. We are now awaiting for the second dose which we expect to come in two to four weeks later.
********************
It is about time that the city government and police authorities show some teeth and actual bite on those who have violated and continue to violate the various health protocols imposed by the government in this time of health emergency.
We are saying this because somehow, despite the experience of upsurge in India and even in our own country specifically in the Metro Manila and peripheral areas, there still remain people and establishments that blatantly ignore the restrictions.
For example there are families who openly defy prohibitions of large gatherings or holding family affairs in crowded places like beaches. There are also those who have private vehicles who are able to find justification in going on trips outside Davao City and into neighboring regions and manage to convince personnel manning checkpoints that their trips are essential. All the while their intention is just to make sight-seeing tours in beaches and mountain resorts supposedly to do away with their boredom for their continued stay inside their homes.
Also, we find some of the recent strategies of the government in preventing virus transmission a little bit difficult to observe. For example, taxis and buses are ordered to open some of their windows so air from inside can pass through the open windows on either side. But look at the design of many of our air-conditioned buses nowadays.
The window glasses are already fixed with the side walls making it impossible to open unless remodeled. As to the taxi cabs, most of the time passengers seldom exceed one or two persons. And the passengers would be paying the fare of an air-conditioned unit. What does that make of the convenient service desired by the passenger? Perhaps they should think of other ways that can be fully and reasonably doable.


The post ROUGH CUTS | A job worthy of people's appreciation appeared first on Mindanao Times.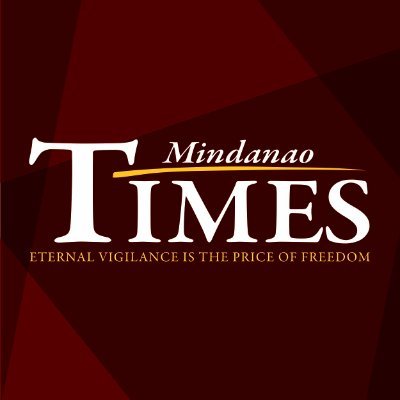 Source: Mindanao Times ( https://mindanaotimes.com.ph/2021/05/20/rough-cuts-a-job-worthy-of-peoples-appreciation/#utm_source=rss&utm_medium=rss&utm_campaign=rough-cuts-a-job-worthy-of-peoples-appreciation)