DAVAO CITY — The Securities and Exchange Commission – Davao Extension Office (SEC-DEO) is urging the public to heed the advisory of the Commission against investing in Mer's Business Center, with head office in General Santos City.
The extension office reminds the public to learn from the lessons out of other similar investment schemes that have turned out to be scams since three years ago – the Kapa Community Ministry International, Inc. (Kapa), ALMAMICO (Alabel-Maasim Small Scale Mining Cooperative)/ALAMCCO (Alabel-Maasim Credit Cooperative), and Rigen Marketing, among others.
In a May 6 advisory, the SEC Enforcement and Investor Protection Department (EIPD) warned the public against Mer's Business Center, headed by Reynaldo Abing Camingawan and Roger Abing Camingawan.
In the advisory, the SEC EIPD said Mer's Business Center is offering "an investment scheme to the public through its so-called `Contractual Joint Venture Agreement' where members or business partners are promised 30% monthly interest for1 year or 360% in 12 months renewable for another 12 months after its expiration."
The entity has offered the investment plans through its branches and satellite offices with Roger Camingawan using Facebook pages "Roger Camingawan" and "Isumbong mo kay Kapartner Roger Camingawan," and YouTube Channel "Kapartner Mo Channel" in luring investors.
An investment scheme is illegal when entities or individuals are taking in investments from the public without a secondary license or license to sell securities from the Commission.
Accordingly, those who invite or recruit other people to join or invest in this venture or offer investment contracts or securities to the public may be held criminally liable or accordingly sanctioned or penalized in accordance with the Supreme Court decision in the case of SEC vs. Oudine Santos (G.R. No. 195542, March 19, 2014)," the advisory added.
It can be recalled that Roger Abing Camingawan was among those identified in two other advisories of the Commission "against persons propagating fake news on Kapa."
In the May 21, 2020 advisory, the SEC said: "Roger Camingawan was identified as one of the persons spreading false news that the cases filed by the SEC for violation of the Securities Regulation Code were already dismissed and said dismissal will render the Cease and Desist Order issued against Kapa as void."
On its December 9 advisory, the Commission added: "Roger Camingawan was also mentioned as untruthfully claiming that Kapa has been registered as a crowdfunding entity under the Rules Governing Crowdfunding."
Because of these, the public, through the May 6 Advisory, is strongly warned by the Commission "to take the necessary precautions in dealing with Mer's Business Center or its representatives"
The post SEC Davao urges public: Learn from the past as another entity faces advisory appeared first on Mindanao Times.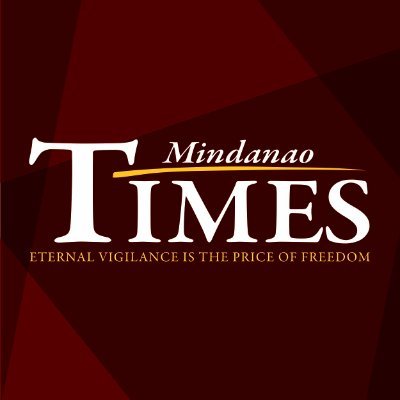 Source: Mindanao Times ( https://mindanaotimes.com.ph/2021/05/11/sec-davao-urges-public-learn-from-the-past-as-another-entity-faces-advisory/#utm_source=rss&utm_medium=rss&utm_campaign=sec-davao-urges-public-learn-from-the-past-as-another-entity-faces-advisory)