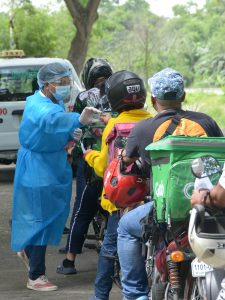 MAYOR Sara Duterte yesterday clarified that the Regional Inter-Agency Task Force (RIATF) has yet to release the guidelines for the regional border control to curb the spread of the COVID-19..

""Maghulat ta kung unsa ang i-implement nga guide and rules sa Regional Inter-Agency Task Force (RIATF) ug Regional Task Force (RTF) para sa atoang regional border control," said Duterter over the city government-run Davao City Disaster Radio after rumors came out over the weekend that the city government would require those entering the city to submit negative swab tests before they are allowed to get in the city.

She also urged those behind the rumors not to release "incomplete information" so that it will not sow confusion among the residents.

She added that any guidelines from the RIATF will cover the entire region, not just the city.

Aside from the provinces in the region, the city also shares borders with North Cotabato and Bukidnon.

She added that the city government has not changed its requirements in relation to entry to the city as, based on the city ordinance, only those using the airport are required to submit negative swab test results, while those entering by land are required to undergo screening to assess whether they need to undergo swab tests or not.

Earlier in the day, Interior and Local Government Regional Director Alex Roldan, RIATF chair, said: "We are trying to review the border control requirement with the aim of making the requirements uniform to enter the region and to define who should be exempted."

Roldan explained that LGUs in the region have submitted their comments in relation to the regional border control program.

"Ang nahisgutan sa RIATF mao ang pag-control sa pagsulod sa laing region dinhi sa region 11. Kinahanglang duna silay mga requirements una makasulos sa region 11.Part didto ang negative RT-PCT Test results to ensure nga wala sila magdala ug virus pagsulod sa region 11.For tourism ang ilang adtuon, kinahanglan i-verify pod ilang accommodation sa resort or hotel. Waiting for signature pa ni, " she said in a statement to Newsfort.

Ang gina test nato is under those areas with higher Covid-19 cases which is diri sa Visayas and NCR."

Mayor Inday Sara Duterte clarifies that authentic, negative RT-PCR test result is only a requirement for Visayas and Luzon air and land travelers bound to Davao City


The post "WE WAIT" | Mayor Duterte says RIATF has yet to release rules on reg'l border control appeared first on Mindanao Times.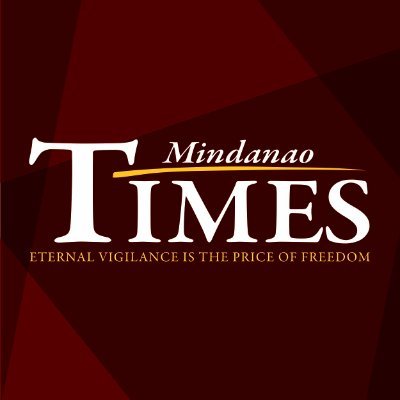 Source: Mindanao Times ( https://mindanaotimes.com.ph/2021/05/04/we-wait-mayor-duterte-says-riatf-has-yet-to-release-rules-on-regl-border-control/#utm_source=rss&utm_medium=rss&utm_campaign=we-wait-mayor-duterte-says-riatf-has-yet-to-release-rules-on-regl-border-control)