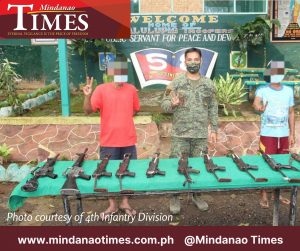 TWO MEMBERS of the New People's Army (NPA) surrendered with their firearms and exposed arms cache to the soldiers of the 58th Infantry Battalion (58IB) at Barangay Poblacion, Claveria, Misamis Oriental, on Aug. 16.
The military identified them as alias Ong, vice squad leader, and alias Talin, a regular member.
1Lt. Jefferson Mariano, the civil-military operations officer of the 58th Infantry battalion, said
they were members of Platoon Ryan, Sub-Regional Committee 1 (SRC 1), North Central Mindanao Regional Command (NCMRC).
The two surrendered to 58IB hoping that their lives will turn around and be reunited with their families.
Also, he said the troops were able to retrieve buried firearms cache at the hinterlands of Barangay San Luis, based on the revelations of Ong and Talin during the debriefing, as confirmed by former members of Platoon Ryan, namely alias Aba, vice squad leader, and CAA Lucio Lindaan Artao or alias Dino, former company commander of the said platoon of SRC1, NCMRC.
The soldiers recovered eight AK47 rifles, one M653 rifle, and one M16 rifle.
"The constant reduction of NPA forces is an indication of the effectiveness of the many peace initiatives and efforts by the government and the troops in ending the insurgency," said Lt. Col. Ricky L. Canatoy, commanding officer of the 58IB.
"Their numbers are dwindling, and they are under pressure because of the loss of their forces and huge bases. Furthermore, their surrender shows that they have had enough of the NPA's false ideology. This also implies that they have switched their faith and support from the CTG to the government," he added.
"We warmly welcome our brothers who were once on the wrong track but are now ready to face life in peace and in the right direction. The Army guarantees you that we are working closely with national authorities to build a new, peaceful future for you and for the rest of us. Indeed, nothing is impossible with the Whole of Nation Approach, which reflects the oneness of all stakeholders. Let us continue to fight together to put an end to the CPP-NPA-NDF's 53-year reign of terror." Lt. Col Canatoy further said.
They will be debriefed and will be provided with government aid through the Enhanced Comprehensive Local Integrated Program (ECLIP), which will assist them in reuniting with their families.
The post 2 NPA members surrender in MisOr appeared first on Mindanao Times.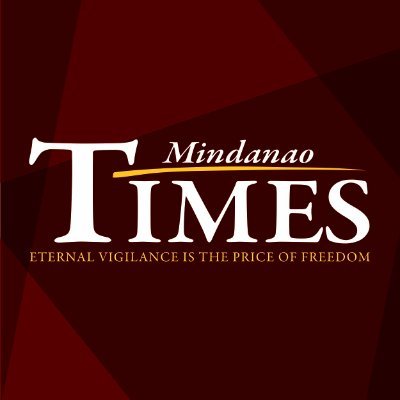 Source: Mindanao Times ( https://mindanaotimes.com.ph/2021/08/21/2-npa-members-surrender-in-misor/#utm_source=rss&utm_medium=rss&utm_campaign=2-npa-members-surrender-in-misor)