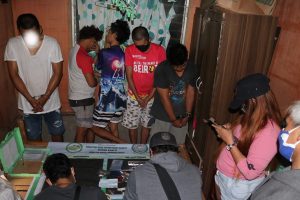 FIVE INDIVIDUALS were arrested in a buy-bust operation conducted by agents of the Philippine Drug Enforcement Agency (PDEA) XI on Aug. 28 at Purok Vipatil, Barangay Magugpo West, Tagum City, Davao del Norte.
They were identified as Claven Dave Tabaquin, 34, single, and four drug den visitors identified as Benedict Bagsican, Rodgel Bundan, Roberto Sanaga, and Kenneth Teleron.
Nephi Noli Dimaandal, PDEA XI spokesperson, said Tabaquin was arrested by a PDEA agent, who acted as a poseur-buyer, for selling a medium sachet of shabu weighing more or less one gram worth P8,000.
Tabaquin ranked 23rd in Tagum City's most wanted drug personalities.
Further seized were 13 sachets with suspected shabu weighing more or less 14 grams with s street value of P210,000, assorted drug paraphernalia, empty plastic sachets with suspected shabu residue, and the buy-bust marked money.
The suspects will be charged for violation of Section 5 (Sale of Dangerous Drugs), Section 6 (Maintenance of a Drug Den), Section 7 (Employees and Visitors of a Den), 13 (Possession of Dangerous Drugs During Parties, Social Gatherings or Meetings,) and Section 14 (Possession of Equipment, Instrument, Apparatus and Other Paraphernalia for Dangerous Drugs During Parties, Social Gatherings or Meetings), Article II of Republic Act 9165 or The Comprehensive Dangerous Drugs Act of 2002.
The post 5 nabbed in drug den bust appeared first on Mindanao Times.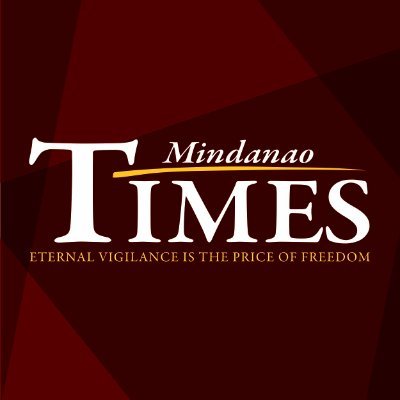 Source: Mindanao Times ( https://mindanaotimes.com.ph/2021/08/31/5-nabbed-in-drug-den-bust/#utm_source=rss&utm_medium=rss&utm_campaign=5-nabbed-in-drug-den-bust)