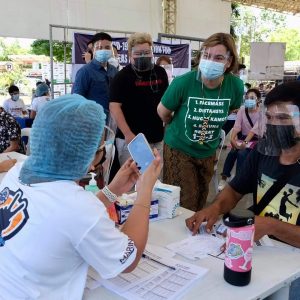 DAVAO City has surpassed the half-million mark in its COVID-19 first dose vaccination rollout as of Aug. 25, 2021, nearly hitting the 50 percent target of 1.2 million herd immunity.
Dr. Michelle Schlosser, City COVID-19 Task Force spokesperson, said on Friday afternoon, during the Bida Bakunado program of the Davao City Disaster Radio, the growing number of Davaoeños getting protected is noteworthy despite the high number of positive cases in the city.
"As of August 25, na reach najud nato ang half million. Actually, 541,649 sa first dose and 318,366 sa second dose (As of August 25, we have reached the half-million mark. Actually, we have 541,649 first doses and 318,366 second doses). That's a good side of the story. Medyo ubay-ubay ang taas sa atong cases the past two days, at least atong vaccinees pud ubay-ubay pud kataas (We have high new COVID-19 cases the past two days, at least we also have high number of vaccinees)," she said.
The City Health Office (CHO) official hopes that people will not hesitate to be inoculated considering that more local transmissions, including the Delta variant of the coronavirus, have been detected.
Dr. Schlosser said, "Katong mga priority na for vaccination (For those already prioritized for vaccination), take it as an advantage. Kuhaon ang pagkakataon na mabakunahan dayon ta, dili hulaton na kanang wala tay proteksyon sa atong mga sarili (Let's grab the opportunity to be vaccinated, we should not wait until we are left with nothing to protect ourselves)."
She also reiterated the need to comply with the minimum public health standards (PMHS) such as wearing face masks in public places, hand hygiene, and social distancing as COVID-19 infection is still very much around.
"Avoid public places. Dili sa ta mag hold og any gatherings or socialization (Let's not hold any gathering or socialization just yet)," she reminded.
While the city's vaccination rollout currently caters to the A4 priority group or the essential workers via their sectors, they continue to serve the A1 (medical healthcare workers), A2 (senior citizens), and A3 (persons with comorbidities) priority groups.
The A2 and A3 are among those being reached out to by the mobile vaccination teams of the Davao City councilors' offices and the Vice Mayor's Office.
Dr. Schlosser said, "Some of them are afraid to go out or are too sick to go out. Ginabuhat sa mga councilors, sila ga-adto sa mga barangays para maapil sa registration for this, ang A2 and A3 maadtuan (The councilors are going to the barangays to have their A2 and A3 persons registered)."
Mayor Sara Duterte has earlier requested the Sangguniang Panlungsod to create their teams to help hasten the vaccination rollout as the Davao City COVID-19 Task Force, which she chairs, targets to administer 15,000 doses daily to complete the herd immunity target for the first dose before the year ends.
The post 500-M VAX MARK | Davao City getting closer to herd immunity: health official appeared first on Mindanao Times.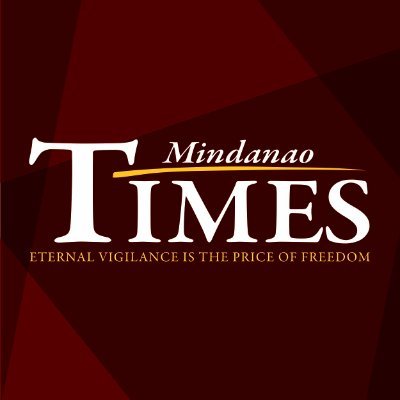 Source: Mindanao Times ( https://mindanaotimes.com.ph/2021/08/30/500-m-vax-mark-davao-city-getting-closer-to-herd-immunity-health-official/#utm_source=rss&utm_medium=rss&utm_campaign=500-m-vax-mark-davao-city-getting-closer-to-herd-immunity-health-official)