THEY are now wearing bigger smiles under face masks.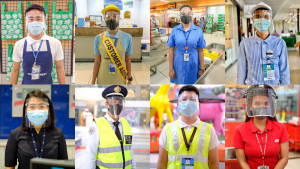 Through the efforts of the City Government of Davao and its sector partners, the workers who serve essential products and services in malls received their COVID-19 vaccines—they are all the more beaming with confidence and pride.
The over 6,000 workers in SM, for example, welcome renewed energy as the community moves forward in fighting the pandemic. For them, being vaccinated makes them serve better!
Shoppers have less to worry about when they go on their next mall visit now that SM has reached 100% of its eligible mall worker vaccination targets.
This story is a worthwhile glimpse of the busy days of the personnel clocking in hours at SM. From rapidly packing goods in the grocery and disinfecting frequently touched areas, to guiding customers to the right lane and ensuring that dining areas are clean, all their efforts come together to make the safe and "magical" mall experience that consumers expect from an SM mall visit.
Supermarket superheroes
SM Supermarket cashier Ayaka Magdula is assigned in in check out counters to handle goods and receive payments from customers. Days can be really busy but she says she always gives wholehearted service.
"Being vaccinated made me feel confident to work in the supermarket daily," she said.
Bagger Joharie Bido who works with Ayaka echoes the same feeling: he is happy that he is vaccinated. He is seen putting grocery items in shopping bags; he works fast and can pack dozens of items in less than a minute.
Customer assistant Merly Joy Patac is nearby.
"As a category in charge, I make sure that all stocks are fully refilled in the selling area; oversees dozens of lanes makes sure that items are arranged accordingly," she said. She knows the lanes by heart and assists customers looking for things they need
"The pandemic is a challenge for me to become strong and more creative to handle different kinds of situations daily. But I am more confident to face different people because of the extra layer of protection; the vaccine enhances our ability to do our work," she said.
Busy in the background
Food Hall janitorial leadman Macjun Dantes supervises a team of six to ensure that the backend of the dining hall is going swimmingly. He distributes utensils to food merhcants and reports wins and challenges of the day to mall management.
"Bilang isang frontliner, mas lalo po ako makakafocus sa trabaho dahil hindi na ako natatakot gumalaw and magtrabaho. Nakita ko na ang bakuna ay walang masamang dulot dahil ito ay nakakatulong upang hindi madapuan ng COVID-19; nakakasiguro ako na uuwi ako sa aking pamilya na ligtas," he said.
DIY buddy
Meanwhile in Ace Hardware, sales clerk and cashier Roxan Pandili is busy assisting customers who are shopping in-store and thru calls.
"I always extend a helping hand to support and coordinate purchases and serve with my heart. I feel proud to work as a mall frontliner in this pandemic," she said. Her advise on home DIY and improvement has been received well by dozens of customers.
"I feel stronger and more motivated now that I have the vaccine," she said.
Hallway guy
Mall janitor Richie Tagalog is often seen in the mall hallways, cleaning and sanitizing areas assigned to him for the day. Being part of the sanitation team he ensures that frequently touched areas and facilities are always disinfected regularly.
"I am happy to serve and give good service especially to PWDs," he said. "I am happy and confident with the vaccine. This pandemic taught me to protect myself and value health."
Store squad
The SM Store cashier Windylyn Ragay starts her day with a big smile before working on retail counters.
"I feel blessed and grateful—because of my job, I have the opportunity to serve people and be an instrument to provide people's needs," she said. "I am thankful for the care and vaccine given to us this pandemic; I feel grateful and more confident to go to work everyday!"
Reliable men
One of the dozens of security guard roving the mall is Arnel Tamonan. Everyday, he guides customers in need and helps ensure that safety protocols are followed.
"Ginasiguro namo na malinawon og hapsay ang pag operate sa mall," he said. "Sa akong trabaho, gusto nako na malipayon ang pag anhi ug pagpauli sa customers."
With the vaccine, he expressed optimism in his service: "Mas masaligon ko karon sa akong pagtrabaho tungod sa vaccine na maka tabang sa panglawas; nindot akong paminaw og komportable ko mag atubang sa mga customer."
The post A day in the life of a mall worker appeared first on Mindanao Times.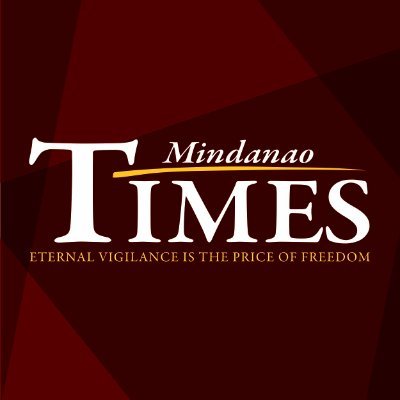 Source: Mindanao Times ( https://mindanaotimes.com.ph/2021/08/28/a-day-in-the-life-of-a-mall-worker/#utm_source=rss&utm_medium=rss&utm_campaign=a-day-in-the-life-of-a-mall-worker)