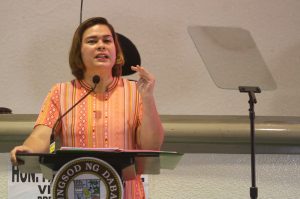 THE city government is pursuing its plan to build its own hospital as Mayor Sara Duterte has created an executive order that will establish a group that will oversee its fulfillment.
The mayor signed Executive Order No. 41 on August 19 for the creation of the executive committee, technical working group and secretariat as the city starts planning for the setting up of its own hospital, or the Davao City Public Hospital (DCPH).
Under the new order, the mayor will sit as chair of the committee with the chancellor of the University of Philippines-Mindanao as co-chair, while the Office of the Vice Mayor, chair of the city council committee on health, head of the City Health Office, director of the University of the Philippines-Philippine General Hospital and director of the the Department of Health (DOH) Region XI as members.
The executive committee is to formulate policies for the setting up of a Level III general hospital based on the policies of the Department of Health and other relevant laws.
The policies will be submitted to the city council for the legislature to craft policies on how it will be operated as well as approve the proposal for setting it up.
The technical working group will be in charge in drawing the physical structure of the facility as well as the budgetary components which will also be submitted to the city council as the legislative body will be the one to find the money for its realization.
Members of the group include the city government offices as well as chair of the city council committees on health, committee on government reorganization and appointment, DOH Regional Office units, City Development Health Office and UP-Min.
Heading the secretariat would be headed by Roger S. Baay, DCPH project in charge and Dr. Evelyno Buenaventura of the Davao Medical School Foundation as co-chair with representatives of the CHO, UP-Mindanao and city government as members.
The responsibility of the secretary is to craft the feasibility study, the five-year development plan including the organizational structure, composition of governing board and possible plantilla positions that will be created and coordinates the same to the offices/agencies concerned; and other components necessary in operating a city government hospital. It will also serve as liaison between the other stakeholders and the executive committee.
The executive order also pointed out that the budget in the operations of the new body will be from available funds.
The post Body formed to oversee building of city hospital appeared first on Mindanao Times.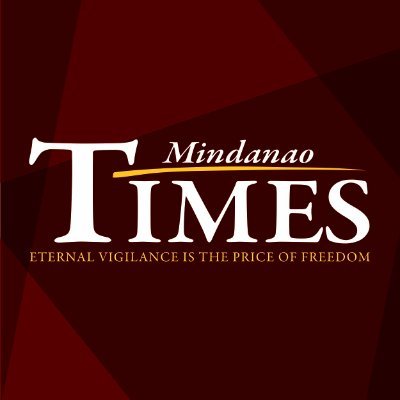 Source: Mindanao Times ( https://mindanaotimes.com.ph/2021/08/28/body-formed-to-oversee-building-of-city-hospital/#utm_source=rss&utm_medium=rss&utm_campaign=body-formed-to-oversee-building-of-city-hospital)