TOKYO – Ernie Gawilan swam with all his might in the last 100 meters to wind up in sixth place in the men's 400-meter freestyle-S7 event with a time of four minutes and 56.24 seconds in the Tokyo Paralympic swimming championships at the Tokyo Aquatic Centre here on Sunday.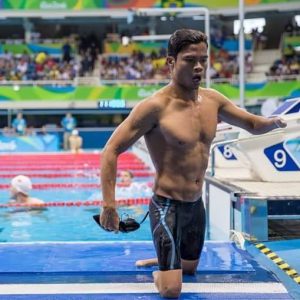 Trailing in the seventh spot for most of the race, Gawilan made his move at halfway mark before going full throttle in the seventh lap, emerging from the pool as the first Filipino para swimmer to reach the finals of the quadrennial sportsfest featuring the best para athletes in the world.

He finished 25.18 seconds behind Israel's Mark Malyar, who led from start to finish in bagging his second gold medal in a new world record of 4:31.06, surpassing his previous mark of 4:33.62 in 2019, with Ukraine's Andrii Trusov (4:35.56) securing the silver and American Evan Austin (4:38.95) bronze.

"Intense! Hahaha. Finally, Ernie is the first para (Filipino) swimmer to get into the finals. So happy naman kami with the outcome" noted coach Tony Ong of a feat of the Davao City pride, who bested by more than two seconds his qualifying time of 4:58.58 in the morning heats.

Set to compete at 8:42 p.m. (7:42 p.m. in Manila) later are wheelchair racer and Rio Paralympic veteran Jerrold Mangliwan in the men's 1,500-meter-T52 finals, winding up the day's PH campaign here backed by the Philippine Sports Commission.

Gawilan's accomplishment softened somewhat the sad news that discus thrower Jeanette Aceveda and athletic coach Bernard Buen tested positive for COVID-19 and were now quarantined just a few days before the athlete's event on Tuesday.

"We are sad to share the news that our para athletic discus thrower Jeanette Aceveda and her coach, Bernard Ebuen, tested positive for COVID-19 after undergoing the mandatory saliva antigen test followed by a confirmatory RT-PCR test at the Tokyo Paralympic Athletic Village," Philippine Paralympic Committee president Mike Barredo said in a statement here.

"Both (Aceveda and Buen) will be brought to an outside quarantine facility in compliance with the Paralympic playbook," Barredo said.

"Jeanette is greatly disappointed that she will have to withdraw from her event scheduled for Aug. 31. Although she would not be able to fulfill her dream to compete in the Paralympics and represent the Philippines, she still hopes that there will be more chances to make this come true in the future," he said.

"Notwithstanding this setback, our para athletes are more determined than ever for a chance to achieve Paralympic success and glory for our country. Tuloy ang laban! Mabuhay ang atletang Pilipino!" the PPC chief said.
The post Gawilan ends up sixth in men's 400m freestyle appeared first on Mindanao Times.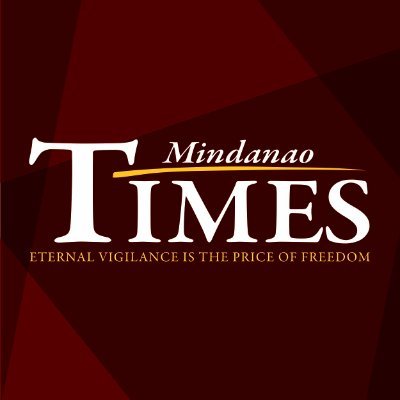 Source: Mindanao Times ( https://mindanaotimes.com.ph/2021/08/29/gawilan-ends-up-sixth-in-mens-400m-freestyle/#utm_source=rss&utm_medium=rss&utm_campaign=gawilan-ends-up-sixth-in-mens-400m-freestyle)