THE subject on the portrait that I am writing about refers to a painted representation of a person in which the face and its expression are predominant. The painted portrait is "intended to display the likeness, personality, and even the mood of the person" as defined by Wikipedia. Portrait painting was of course introduced in the country by the Spaniards. The country has produced its share of amazing portrait artists spanning the various periods of Philippine history.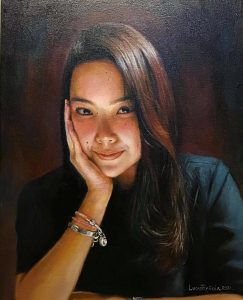 The 19th century had amazing Filipino masters Simon Flores, Justiniano Asuncion, Antonio Malantic, Lorenzo Guerrero, Juan Luna de San Pedro, and Felix Resurreccion Hidalgo. Damian Domingo y Gabor was considered the "Father of Philippine Painting;" and he established the official Philippine Art Academy in his residence in Tondo in 1821. By the mid-20th century, the country produced the most important artists in the history of Philippine painting such as National Artists Victorio Edades, Vicente Manansala along with the most prolific portrait artist of them all, Fernando Amorsolo.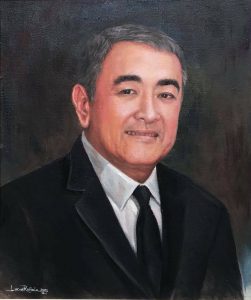 Portraits have always been a popular subject for patrons to commission then and now. It is similar to having our photos shot by professional photographers to hang on our walls today. People had their portraits painted in the past as a way of representing and immortalizing themselves. Take note that photography was only invented in the late 1830's. Painted portraits have been more than just a record for centuries. Mostly wealthy and powerful patrons would commission for their portraits to be painted as these have been used to show the power, importance, virtue, beauty, wealth, taste, family and educational background, among other qualities, of the sitter or subject for the portrait. One can only recall the romanticized portraits of Ferdinand and Imelda Marcos portraying themselves as the first Filipinos from the mythology, Si Malakas at si Maganda. The propagandistic painting was by painter Evan Cosayco.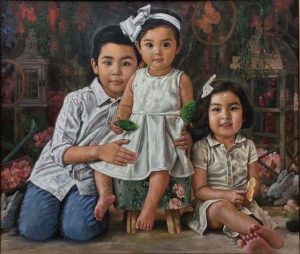 Even if a painted portrait is seen as a luxury, painted portraits are still alive and people, well those who could afford it, love it. The magic of a painted portrait is simply powerful that is why museums around the world have sections for important portrait collections. The alluring Mona Lisa portrait by Leonardo da Vinci is considered as the most famous portrait in the world.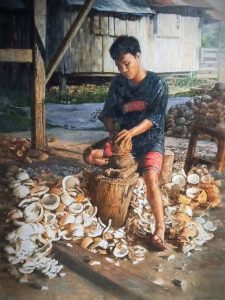 A few days ago, I came across a captivating portrait of a beautiful, young and bright lady posted in Facebook. The impressive hand-painted portrait is that of Maia Dizon Torres by a Kidapawan City-born artist named Lucas Rañola. Sadly, the guy is not even listed in ArtDavao's Davao Visual Artists Directory (2020). The 61-year-old Lucas was born to artistic parents Eufemio and Angela Rañola. "I've always been drawing since I was seven years old. At the age of 15, I started working by drawing cinema ads to support my studies. I was only considering becoming a visual artist and didn't entertain any other course to take. I would consider the National Artist Vicente Manansala, as one who had a big influence on me," narrated the artist who graduated from Tita Aida Ford's Ford Academy of the Arts. But Manansala was a known modernist who was well associated with the National Artist Victorio Edades who also taught and figured prominently at the Ford Academy of the Arts. With the passing of time, Lucas Rañola realized that he wanted to become a painter of Realism as he was more focused on the precise, detailed and accurate representation of the subjects he painted. He loved doing portraits, still life, landscapes, seascapes, among others. He was determined to emulate the works of Juan Luna, Felix Hidalgo, Fernando Amorsolo, to mention some. While in Cebu, he was impressed with the technically academic and philosophical works of Cebuano artists Romulo Galicano and Orly Ypon.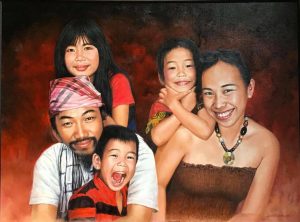 "When you're drawing the portrait of a person, I think about what story I have to tell about the person. As a portrait artist, I have to make decisions on what to show and how to position the person I am going to draw. That is why I would insist on taking the photo myself of the client if he/she would not have the time for a sitting. Of course, I also listen to my client on how he/she wants to be depicted; and I would also suggest on how I want to depict him/her. Drawing a person's likeness is quite challenging for me. I always choose oil paints to do commissioned portraits. Oil paints are good for smooth blending and gives you more time to work and perfect your color transitions," said Lucas as he added, "I would like to believe that people commission me to paint their portraits simply because they like my works."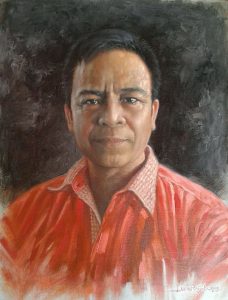 Personally speaking, we commission portraits to see how an artist captures the personality or the soul of the subject through his or her work. I still find it interesting to compare my portraits done by Japanese, Chinese, Thai and of course, Filipino artists.
The post Hand Painted Portraits by Lucas Rañola appeared first on Mindanao Times.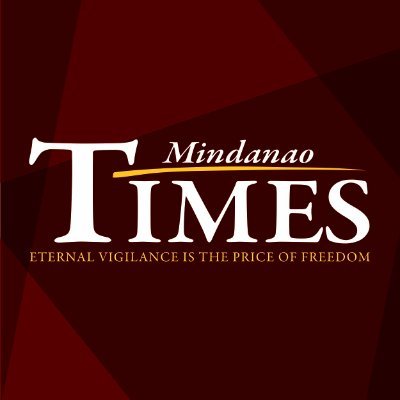 Source: Mindanao Times ( https://mindanaotimes.com.ph/2021/08/21/hand-painted-portraits-by-lucas-ranola/#utm_source=rss&utm_medium=rss&utm_campaign=hand-painted-portraits-by-lucas-ranola)