TODAY we are dispensing with our usual column in Cebuano "Nunot sa Alisngaw sa…" to give way to a very sensible reaction to a treatise we wrote on this space a few days back. The subject was the threat by certain sectors among health workers to quit working anytime even in the midst of the raging pandemic because of the government's failure to make good its commitment to give them additional compensation and/or allowances for their "sacrifices" in responding to the needs of those infected by the deadly virus.
In that column we harped on the apparent relegation by the concerned health workers of one of the most important tenets of the Hippocratic Oath with which health care professionals, specifically the doctors of medicine have sworn to abide or live their lives after they are granted the authority to practice their profession.
We harped more extensively on that aspect of the Oath where Medical doctors are sworn not to spread or disseminate whatever "events he/she hears or sees in the course of the treatment or outside of the treatment" and to keep it to himself holding such things shameful to be spoken about". We had been trying our best to reconcile this aspect of the oath against what seems to be a growing activism of some of these professionals (including other health related professions) who are now vociferously demanding that government make good its promise of additional compensation and perks, or else they will resign in mass or stop working outright.
Our take on the matter is that their threat is now bordering on taking hostage the government just so they could immediately get hold of their money. Our unsolicited advice was for them to hold in abeyance whatever mass actions they intend to do while the country and the Filipino people are still in a serious situation health-wise and economically because of the pandemic.
Yesterday we received from a reader and a friend in social media whom we have yet to meet, his reaction on our column as well as his opinion on the issue, Our social media friend Marlu Villarosa, has these things in his mind:
Vic, I read with interest your article today referring to the greed that is somewhat apparent within some of our medical professionals in times of this pandemic. Since this pandemic started our medical professionals have been working way beyond their mandate and are truly our heroes being in the forefront of our battle against this CoViD pandemic. Many of them have died in this war. Most of them who are still alive are now exhausted. In spite of this, they are still performing brilliantly with the limited resources available to them. And yet we demand more from them.
My question is simply this: For once, why can't the government do the right thing and do its part by giving these medical professionals what they truly deserve? After all, they are not asking for more than what the government had told them it will do to compensate them for their RECOGNIZED sacrifices.
This cannot be a one-way traffic where we keep asking (almost demanding) that our medical professionals perform way beyond and do all the sacrifices without truly being fair to them and compensating them accordingly.
Since this pandemic started, our medical professionals have been performing superbly and fulfilling their Hippocratic Oath. We have mentioned so many times the brain drain that is occurring within our medical professionals. And yet, we cannot even give them the monetary value that they are worth.
Are we correct to call them heroes, expecting always that they keep sacrificing for us (by reason of the Hippocratic Oath) and yet treat them like nobodies? Can we even afford to allow all of them to leave us while this pandemic is going on just because other countries know the value of these medical professionals by not only compensating them well but also according them the respect that they truly deserve?
Unlike here where we recognized their importance of being in the frontlines in our battle against this pandemic and yet treat them like nobodies…not deserving of our monetary gratitude.
It all boils down to the question of "what should be the government's responsibility to our medical professionals during this pandemic and the execution of this responsibility to them? Why is no one demanding that the government for once do what is right and take the action to ensure that they say they'll do for these medical professionals are realized and not merely bull #### and $$$$$ pronouncements? It is high time that the government stops talking and instead executes actions that will fairly and truly compensate our medical heroes. That is all what these heroes are asking for. Nothing more, nothing less….
….Let us not forget that our medical professionals are still human beings that probably have family responsibilities besides their Hippocratic Oath responsibility. Their actions are a result of frustration build-up, fatigue, dismay, etc. However, being professionals, I seriously do not think they would go on strike… but if they do, well, I don't blame them for doing so. I believe that this is the only action that our government truly understands that things have reached their "boiling point." How much more sacrifice are we going to demand from them, giving them iffy resources. And if they go on strike, there is one good thing that will come out of it… we will all finally realize the true monetary value of our medical professionals.
Well, we agree one hundred percent with what our good friend says here. Indeed the medical professionals deserve all the things being promised by the government as due them. But we also have to realize that this government is governed by laws. The restrictions and other restraints are provided in these laws that any sort of execution veering outside of the provisions of the laws complicates things.
Thus, even in the sourcing of funds for payment of obligations to the medical professionals as well as its utilization have to trade within the parameters of these various statutes. Going on a work stoppage in the midst of the pandemic? It will only exacerbate matters.
But of course, doing such is one freedom guaranteed under our constitution. They can do so if they think it will help them attain their cause. But there will surely be serious consequences of the stoppage. We'll surely be in the loop of the consequences together.
The post ROUGH CUTS | A very sensible reaction and opinion appeared first on Mindanao Times.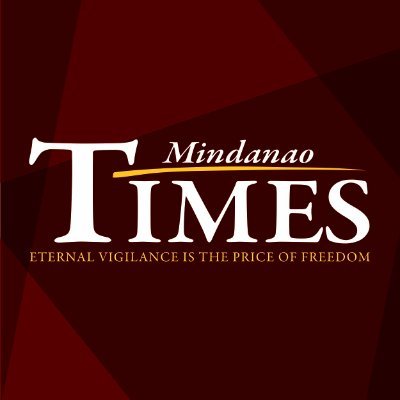 Source: Mindanao Times ( https://mindanaotimes.com.ph/2021/08/21/rough-cuts-a-very-sensible-reaction-and-opinion/#utm_source=rss&utm_medium=rss&utm_campaign=rough-cuts-a-very-sensible-reaction-and-opinion)