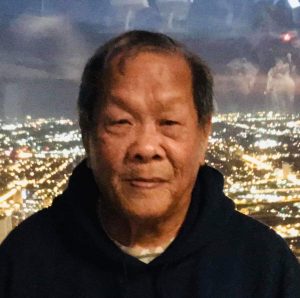 PRESIDENT Duterte's ruling party, Partido Demokratikong Pilipino-Lakas ng Bayan (PDP-Laban), endorsed him to run for vice president in the May 2022 national elections.
"President Rodrigo R. Duterte agreed to make the sacrifice and heed the clamor of the people, and accepted the endorsement of the PDP- Laban for him to run as vice president to ensure that the country's Covid-19 vaccination program will be sustained in the critical stage of the pandemic where targets are steadily achieved," Cabinet Secretary Karlo Nograles said in a statement.
(Note: A day after Duterte's statement of acceptance of his endorsement was released to the public, Palace Spokesperson Harry Roque clarified that the President will only run for the vice presidency if his daughter, Mayor Inday Sara will not run for president. The President, according to Roque, doesn't want a Duterte-Duterte tandem in Malacanang for "delicadeza").
Well and good but I am not convinced. President Duterte's acceptance to run might only be a political strategy or a political circus to confuse the opposition and catch them with their pants down, so to speak, in the final days of the filing of the certificate of candidacy.
I still believe that the President will be true to his words then that after his term ends, he will retire from public office and enjoy the rest of his years with his family.
What I am afraid of, if I am wrong in my belief and he decides to run for the vice presidency and wins, and Vice President Leni Robredo also runs for president and is likewise successful, what will happen to "Run, Sara, Run"?
The electorates will surely want both Leni and Digong in Malacanang as the public love to see how the Palace will be transformed into a carnival of sorts once the two strange incumbent high officials share the same roof.
As for me, if Inday Sara will finally decide not to run I will choose Leni for president (Sorry, Mare Beth) and Digong for vice.
Tiyak ako na maitutulad sa isang palengke ang Palasyo ng Malacanang sa ingay ng kanilang bangayan sa araw-araw?
-o0o-
Mayor Inday Sara herself admitted that a government employee was behind the collection of vaccination fees in the amount of P120, a violation considered as graft and corruption as the vaccine is given free to the people.
While the employee should be punished for his act, I would suggest that the Mayor should also look into the report that the collection was really for snacks of those implementing the vaccination program. The suspect can't have done this alone if no superior ordered him to do so.
And if the collection fees were really intended for the snacks of those in the forefront of fighting Covid-19 and will not go to the pocket of the collector or his superior, I, myself will volunteer to share my last centavo as a token of my appreciation for these front-liners risking their health safety for the sake of others.
For all we know, many of the barangay health workers in the vaccination sites are volunteer workers if not receiving a mere allowance for their services spending their own money while exposing their health from getting infected by the deadly virus.
If I will be asked, the P120, may it be illegally collected but the intention is for the good of the hungry workers, let it be.
Kung gawin kayang boluntaryo on the part of the giver ang P120? Siguro hindi na ito matatawag na korapsyon?
-o0o-
Now at 80, I am still writing columns and driving a car to buy grocery items while many of my contemporaries, sorry to say, were already in great beyond while others are already on wheelchairs and suffering from serious illnesses.
All of my five siblings were also gone and I am the lone survivor in my family.
Although I have been taking maintenance for hypertension, blood sugar (Glucose) and cholesterol even before I reached this septuagenarian age, results of my recent quarterly clinical laboratory test showed my health condition is not in a critical stage yet although there were slight increases in the normal ranges.
But to my lady doctor, there is nothing to worry about as she said at my age this is quite normal and I can still reach 90.
Meanwhile, after the government of Israel was reported successful in giving booster vaccination to its fully vaccinated citizens, the United States is also currently introducing the booster vax to the Americans who completed the inoculation.
My daughter in the US is scheduled to receive her booster vax this September. The hospital of my namesake nurse in Canada might also be into the booster implementation? Wow, ako rin sana!.
Yung ayaw parin magpa bakuna, hindi ba kayo natatakot magkasakit o mamatay?
The post TIMESMAN | If Inday Sara decides not to run appeared first on Mindanao Times.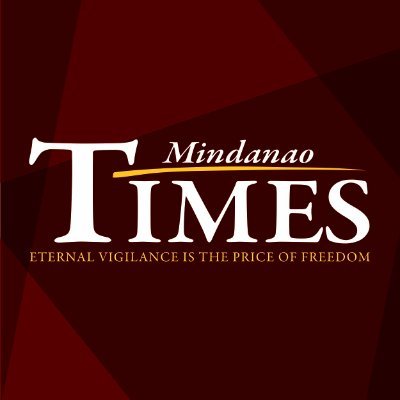 Source: Mindanao Times ( https://mindanaotimes.com.ph/2021/08/27/timesman-if-inday-sara-decides-not-to-run/#utm_source=rss&utm_medium=rss&utm_campaign=timesman-if-inday-sara-decides-not-to-run)