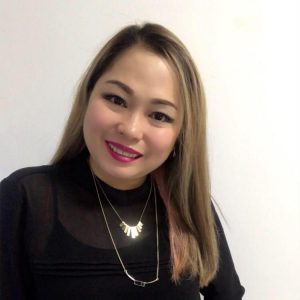 ONE MORNING, I woke up to a still small voice in my head that whispered, "You do not need to prove anything". That time, I felt a sudden rush of peace and I just felt the need to do a life check. I do not know about you but there are times that I wake up to a strident mind with deafening calls of unfinished tasks waiting to be ticked- off from the list. Sometimes, I would ask myself, why am I doing these things? Do I have to do these things? It was until Psalms 90:10 reminded me about how brief and short our lives are here on earth that I started to take time to pause and reflect. It says there that "Our days may come to seventy years, or eighty if our strength endures". The very life that we have is even described as 'smoke and a vapor' that easily disappears.
Sadly, many people die before reaching 70 or 80 years of age because of stress as well as unhealthy and sedentary lifestyles. This is actually a sobering reality. This never fails to bring me back to my good sense and give me a reason to reset and restart. I have realized that we need to make deliberate and conscious choices to pursue things that have significance in the light of eternity. As Seneca puts it, "it is not that we have a short time to live, but that we waste a lot of it."
I consider our weekly life groups as a source of encouragement, support, and most important of knowledge on how to respond well to current situations. Through the guidance of my leaders and sharing of the members, I am deepening my understanding and knowledge of how God intends us to enjoy the short life that He has given us. These are my takeaways on how to make the most out of our short lives in the midst of pressure, uncertainty, and negativity of this contemporary world.
First, focus on the 'Audience of One' principle. Life has radically changed when social media became the 'medium of the era'. From interpersonal audiences, the range has expanded to mass audiences. This is the reason why most people are conscious of what they post on social media. Many are hooked with the number of many likes, loves, and shares they heaped from their posts. Do not get me wrong. There is nothing negative about heaping positive reactions from your friends on social media but if this becomes our main focus and goal, then we will succumb to fear of man which is said to be a snare and could be detrimental to our mental health. When we do our work, we need to make a conscious choice of doing it for the Lord. We ought to be mindful of what God thinks of things that we do, the words that we say, and the things that we think about. At the end of the day, what really matters is the approval of God and the fact that we will give an account of how we lived our lives. We are further reminded that "whatever you do, work at it with all your heart, as working for the Lord, not for human masters." The good thing about focusing on God is the lighter yoke that He offers us. No longer do we need to enter the rat race of life when we can focus on doing the things that matter to God. And when we do that, He has promised us that if we delight in Him, He will give the desires of our hearts.
Second, discover your rhythm. With this fast influx of tasks, especially at these uncertain times, all we have is a daunting feeling of helplessness and tiredness. I just felt that the number of tasks and workload have increased at this time of the pandemic. Many accounts from people confirm the overwhelming feelings of being swamped with endless tasks. These thoughts are actually sapping our strength and confidence to face a new day ahead. At the end of the day, we squirm as we see these tons of workload left untouched, and then the same cycle continues. One of my ladies in the life group shared about having these feelings while working on a project. I think all of us have our own stories to tell and battles to win. I do not agree that all of us are in the same boat. It is more like we are under the same storm. Personally, I follow an important principle in managing and ordering my priorities which my life coach taught us many years ago. He said that there are five important things to focus on in this life so we could thrive and take note this should be followed in order which are as follows: time for God, time for self, time for family, time for ministry, and time for work. He explains that your time for God allows you to strengthen your faith and be filled with strength, grace, and mercy. Moreover, your time for yourself comes next as it is crucial so we are able to give and take care of other priorities. Self-care is not a selfish act because you cannot give what you don't have. When you are healthy in all aspects, you can give to your family, to other people, and to your job without getting worn-out.
Lastly, be kind to yourself. King Solomon, the greatest King of his time, said that there is nothing for a man to do than to pause and take delight in the works of his hands for this is the only lot of man in his short life. I agree with this because I think that in our insatiable desire to stay productive, which is actually something good, we fail to just pause once in a while and appreciate ourselves. I do not think that it will be worth it if we always choose to succumb to discontent and fear. One thing that I am trying to bear in mind is to just always do my best. Whether I hit the target or not or finish the tasks or not, as long as I did my best, that is already enough for me. With these takeaways, I encourage you to also pause and do a life check and reflect on how you are faring so far with the short life that is given to you.
(Tinay is an associate professor in Communication at the Ateneo de Davao University. She graduated with a doctorate degree in Communication at the University of the Philippines Open University (UPOU). She is one of the pioneering members of the Media Educators of Mindanao (MEM) and the Communication Discipline representative in the Council of Educators of Deans for Arts and Sciences (CEDAS) in Region XI. More than an educator, she is a loving wife, a hands-on- mom to two kids, a worship minister, and a life coach handling a network of women's life groups since 2011.)
The post TINAY THINKS | The Brevity of Life appeared first on Mindanao Times.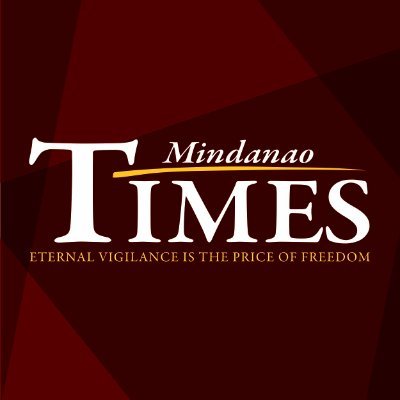 Source: Mindanao Times ( https://mindanaotimes.com.ph/2021/08/31/tinay-thinks-the-brevity-of-life/#utm_source=rss&utm_medium=rss&utm_campaign=tinay-thinks-the-brevity-of-life)