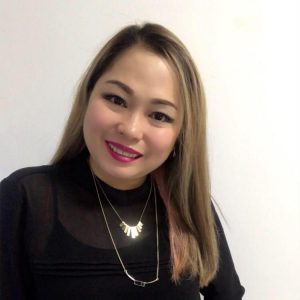 OUR SANITY has never been challenged this way before. Our lives have changed all of a sudden and it seems that the usual way of doing things is not safe anymore. People find themselves adjusting at every turn which makes them feel lost and worn out in the whole process. The freedom of being outdoors, the warm physical gatherings with significant others, going to school and church has suddenly become a risk. The social distancing and all of the restrictions, although it protects us, took a toll on our mental health.
Recently, we just organized a webinar on the topic 'Mind your mental health: How to Stay Sane in these Trying Times'. We are privileged to learn from a practicing young psychometrician and behavioral case manager, Ms. Pauline Velasco. Interestingly, she started the session by asking how we are doing at the moment. I think that it was a good way to break the ice as many people need to ask this basic yet essential question. In reality, most of us do not spend enough time to just pause and check on ourselves. She shared that "a tired soul is a tired mind and a tired body." I just can't help myself to listen to her more intently as this experience bears witness to all of us nowadays.
Data from World Health Organization (WHO) reveal that "mental and behavioral disorders account for about 14% of the global burden of disease and as many as 450 million people suffer from these illnesses". In the Philippines, it was found that "at least 3.6 million Filipinos suffer from one kind of mental, neurological, and substance use disorder." This is the reason why the Department of Health (DOH) called for a "unified response to mental health". Although we have these good initiatives on this from the government and other sectors of society, there is no other person who could help us to stay sane better than ourselves. We are the ones mainly responsible for our well-being. Thus, there is a call to safeguard our mental health because "our mind is our most valuable resource". How can we stay sane in these trying times? The resource speaker advised us to do SANE.
First, schedule your worry time. This is my first time encountering such a piece of advice. We were conditioned not to worry and that is true. However, I agree that if we could not keep ourselves from being anxious about something, we might as well put our worries on schedule so we could manage the stress that goes along with it. She explained that the worst time to worry is before we get to bed. People who do this usually suffer from insomnia and nightmares which could be detrimental to our brains which compromises our mental condition. She said that allotting a maximum of 15 minutes of worry time scheduled every morning would do the trick. I find this interesting as sometimes I also experience jitters every morning as I think about how the day would turn, especially the tasks that are waiting to be ticked off from the to-do list. The good thing here is that every morning is another opportunity to reset and restart our lives. I am comforted by the saying, "the mercies of God are new every morning". It is okay to reset and restart from time to time.
Second, accept your season. There is nothing more liberating in this world than to come in terms with ourselves and embrace the season we are in right now. Going in circles of denial towards your situation delays our potential to cope. I realized that positivity can only permeate our system and do its wonders if we begin to accept our season and just let go of the control. Let your season pass. The good news is that no season lasts forever. You just don't know the power of acceptance. As everyone used to encourage us when the journey is like an uphill battle, "let go and let God."
Third, nurture your soul. There are a lot of ways to do this. The rule of thumb is to do whatever it takes to keep your peace and joy. I agree. Ms. Velasco encouraged us to practice meditation, to connect to God, and keep grounded. She added that spending time outdoors like hiking or trekking could help extinguish the traces of stress in our system. I think that establishing a rhythm in our routines could be helpful as it takes a deliberate decision to make time for everything. As Scriptures express it "there is a time to work and a time to rest." It took me a while to put this into an application as work just never seems to run out especially if you are a working parent with small kids. At this moment, I realized that I can only do so much that at this moment, I need to unload and focus on the essential priorities to give a way for rest which is vital to a sound mental health.
Lastly, engage and connect. This pandemic may have limited our movement but it can never take our decision to connect to people around us. We may not engage with others the same way as before, but we can maximize the platforms available. Part of what we do is to invite people to connect themselves in a social support group that we call a life group which meets once a week online to talk about life and its challenges. It serves as an outlet, a fireplace where we could warm ourselves in the cold and harsh season of the pandemic. A simple phone call, video call, or chat can do wonders for people around us. I agree with this adage that purports "two are better than one for if either of them falls, one can help the other up."
(Tinay is an associate professor in Communication at the Ateneo de Davao University. She graduated with a doctorate degree in Communication at the University of the Philippines Open University (UPOU). She is one of the pioneering members of the Media Educators of Mindanao (MEM) and the Communication Discipline representative in the Council of Educators of Deans for Arts and Sciences (CEDAS) in Region XI. More than an educator, she is a loving wife, a hands-on- mom to two kids, a worship minister, and a life coach handling a network of women's life groups since 2011.)
The post TINAY THINKS | Mind your Mental Health appeared first on Mindanao Times.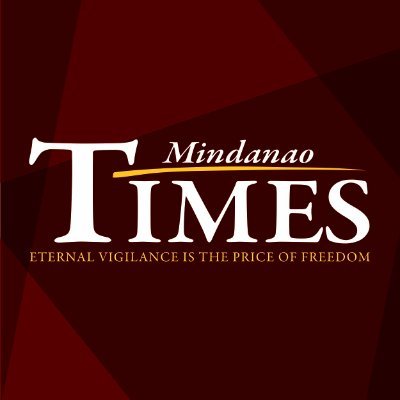 Source: Mindanao Times ( https://mindanaotimes.com.ph/2021/08/24/tinay-thinks-mind-your-mental-health/#utm_source=rss&utm_medium=rss&utm_campaign=tinay-thinks-mind-your-mental-health)