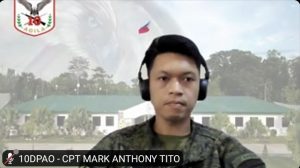 THE 10TH Infantry Division (10ID) reported that the force of the New People's Army (NPA) further weakened as more than 200 members were only left under its area of responsibility.
Speaking on Wednesday's AFP-PNP Press corps Southern Mindanao virtual presser, Capt. Mark Anthony Tito, the newly designated spokesperson of the 10th ID, said they are dealing with five guerilla fronts under the Southern Mindanao Regional Committee (SMRC) and one Guerilla Front of Far Southern Mindanao Region (FSMR).
He said six guerilla fronts were left from a high of 17 in 2016.
"So, we were able to dismantle 11 guerilla fronts from 2016 to present so, for now, six are left and monitored," he added.
The five remaining fronts include the Guerilla Front 2 under Sub Regional Command (SRC 2), guerilla fronts 18, 53, outside the 10ID area (boundary of Bukidnon and North Cotabato), 55, and Guerilla Front 3.
"So, hopefully, before President Duterte ends his term, we will dismantle five guerilla fronts of the SMRC," he further said.
The military officer said there are big factors that contributed to the declining number of fighters.
"Before, it was a purely military action against insurgency, but for now, our local government units and local government agencies are very active, in support of the implementation of National Task Force to End Local Communist Armed Conflict (NTF-ELCAC) Executive order 70," he said.
Second, the former rebels who surrender will be enrolled to the Enhanced Comprehensive Local Integration Program (E-CLIP) and receive benefits.
"The Community Support Program (CSP) is also one of the factors that we are extracting the mass bases of the Armed group so that they can no longer receive support from the community," the officer added
"People have seen that our government is true to its service through the different local government agencies and units led by the local chief executives down to the barangay captains," Tito said..
The Barangay Development Program (BDP), he said, is also a big factor since it provide funds to address issues and concerns within the barangays in Geographically Isolated and Disadvantage Areas (GIDAS).
Under the 10th ID, as of this year, there are 307 beneficiary barangays out of 852 total projects that can be given to them, majority are farm to market roads and infrastructures.
"So that is the reason behind why there are many who surrendered from the NPA group and the revelations of their Front Secretaries," he said.
Based on the record of the 10th ID, from January 1, 2021 to date, around 547 NPAs either surrendered or captured and seven killed during encounters.
Also, 25, a total of 168 firearms were seized for the same period
The 10th Infantry Division covered Region 11, parts of Region 12, 2nd District of North Cotabato, Malungon, Alabel, Malapatan and Glan, Sarangani Province, Tampakan, South Cotabato, Columbio, Sultan Kudarat, parts of Region 13 Bislig City, Hinatuan, Tagbina, Lingig and parts of Barobo, all of Surigao Del Sur. Also covered iBunawan, Rosario, Trento, Loreto, Sta Josefa, Veruela, 9 Brgys of San Francisco and two barangays of La Paz in Agusan Del Sur: parts of Bukidnon, Damulog, Kibawe, Dangcagan, Kitaotao, Quezon and eight barangays of San Fernando coastline (Sarangani up to Barobo, Surigao Del Sur).
The post 200 NPA fighters left in 10th ID AOR, says spox appeared first on Mindanao Times.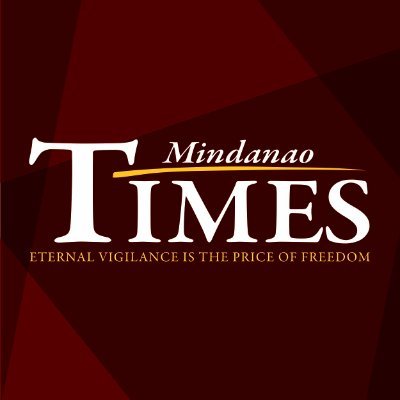 Source: Mindanao Times ( https://mindanaotimes.com.ph/2021/09/30/200-npa-fighters-left-in-10th-id-aor-says-spox/#utm_source=rss&utm_medium=rss&utm_campaign=200-npa-fighters-left-in-10th-id-aor-says-spox)