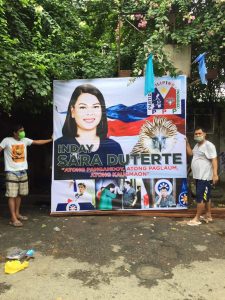 A new political party is set to hold its national directorate convention on September 28 as it has expressed its support for the possible candidacy of Mayor Sara Duterte in case she changes her mind and decides to run for President in the 2022 electoral race.
Based on its primer, Partido Pilipino sa Pagbabago (PPP) said that it is also "willing to coalesce with other national and local parties in the candidacy of Mayor Sara."
The city-based party, a grassroots-oriented initiative, added that it filed an application to become a national party in February as it is hoping that it would be approved before the start of the filing of candidacies next month.
Carrying the slogan "Una sa lahat ang Pilipino," the political party said that plans to establish a "Pilipino-block in congress that will enact pro-Pilipino legislative measures and programs and will bring the spirit of the slogan alive."
On why it was formed, it said that among the key factors were that challenges that the country is facing need "new approaches, structures, abilities and commitment;" because of weak party system as "exemplified by turn-coatism;" the presence in politics of mere traditional politicians and oligarchs who only want to protect business empires; and political parties that are "not responsive to the needs of their members."
Heading the police party as its chair and director general is Leonardo A. Fernandez, a businessman and political strategist; social development worker Edgar B. Diares as secretary general; journalist Emmanuel C. Roldan as director of party institute; former Presidential Commission on the Urban Poor commissioner Romeo L. Lagahit as head of the national committee on education; and, former Laac, Davao de Oro councilor and administrator Nestor Abellanida as national treasurer.
Aside from the businesses owned by its chair, the party is also supported "by some friends in the business sector," "some friendly partylists and local politicians."
Among its key projects for economic development are the establishment of a first integrated steel mill and smelting plant in Zamboanga Sibugay, the implementation of free-range chicken dispersal and marketing project with the Subanen tribe also in Zamboanga Sibugay, and forest product and marketing project.
On the political front, the party is pushing for the national industrialization policy, a political party development policy that will end turcoatism and amendment to the Philippine Mining Act of 1995.
The post Another party supports Sara's presidential bid appeared first on Mindanao Times.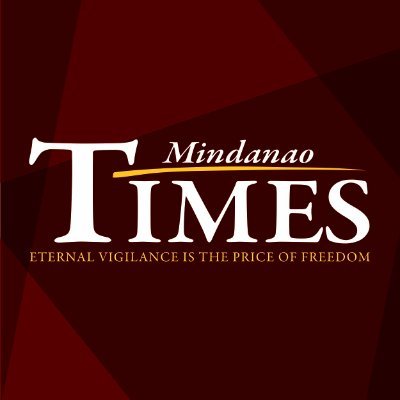 Source: Mindanao Times ( https://mindanaotimes.com.ph/2021/09/24/another-party-supports-saras-presidential-bid/#utm_source=rss&utm_medium=rss&utm_campaign=another-party-supports-saras-presidential-bid)