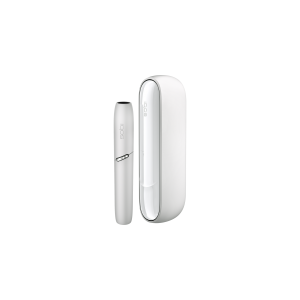 POLICY experts urged Asian countries to follow the path of Japan, New Zealand and the UK in adopting tobacco harm reduction (THR) strategies to deal with the smoking epidemic, saying it is a very good example of how to cut smoking prevalence.
THR is a public health strategy to mitigate cigarette related harm by using less harmful alternatives like e-cigarettes and heated tobacco products (HTPs).
Among the HTPs is IQOS, which heats without burning tobacco-filled sticks wrapped in paper called HEETS to release a water-based aerosol. IQOS does not burn tobacco and produces no smoke and no ash unlike cigarettes. It was made available last year for adults 21 years old and above in the pilot area of Metro Manila. The online store IQOS.com now also covers delivery of the device and heat sticks to Davao City, General Santos City, Palomok, Cagayan de Oro City, Opol, El Salvador, Tagoloan and Villanueva in Misamis Oriental.
THR is regarded as an international best practice in public health strategy for Asian countries that aim to reduce smoking rate, said academicians and experts who scrutinized the merits of innovative approaches during the recent Property Rights Alliance policy webinar where the white paper, "International Best Practices for Tobacco and Nicotine Public Policy" was also presented.
The Property Rights Alliance is an international research and advocacy organization founded in 2005 to promote innovation, free-market intellectual property rights and free trade.
Prof. Adam Hoffer and Dr. Carmelo Ferlito, authors of the white paper tackled the tobacco nicotine policy in Asia, focusing on Indonesia, Malaysia, the Philippines, South Korea and Japan to illustrate that adhering to international best practices will achieve tobacco harm reduction and smoking cessation.
The paper show that failure to adopt THR policies negatively affects public health and disproportionately targets those in low- to middle-income countries. Nearly 8 million people die from tobacco-related use each year, and 80 percent of the more than 1 billion tobacco smokers are from developing countries.
A keynote speaker, Dato' Sri Idris Jala, a former Malaysian official and one of the leading experts in innovation processing in Asia, said THR offers Asian countries an opportunity to reduce smoking rate.
He said countries like Malaysia are not expected to meet their targets to reduce smoking rate with the current restrictions and taxation policies. On the other hand, the use of electronic nicotine delivery systems or vapes and HTPs had promising results—with 60 percent to 70 percent of smokers trying them eventually quitting smoking.
"There is a lot of research that showed that if you combust a particular cigarette, about 10,000 harmful chemicals are emitted, but if you use a heated tobacco product, 90 percent of those harmful chemicals are eliminated. So, there is a lot of other research that show that you can look for alternatives that are less harmful. So therefore, we need to examine very closely, a less harmful strategy and approach going forward," he said.
He said while other countries continue to embrace the idealist or black-and-white approach, others have become more successful in reducing smoking rates through the pragmatist approach. "These countries simply take the approach that if you don't smoke, don't start. If you smoke, stop. But if you can't stop, shift to a less harmful alternative product. This is called a pragmatist approach," he said.
"So, you can see clearly, if you adopt a less harmful approach, a more pragmatist approach to it, you will see much greater success at doing it," said Jala.
"The harm reduction strategy is a very good example of how to reduce tobacco prevalence. Secondly, you need to have differentiated regulations for the less harmful alternatives to smoking, called non-combustible nicotine products. So if we take this approach, I am convinced that we will follow the path of Japan, New Zealand, and also the UK," he said, referring to countries that support the use of less harmful alternatives to combustible cigarettes.
The white paper cites the international best practices for tobacco policy, including three principles: 1) change should be incentivized through rewards, not restrictions like tariffs and taxes; 2) policy should focus on decreasing usage of harmful, combustible products like cigars and cigarettes rather than less harmful products like heated tobacco and electronic cigarettes; and 3) efforts to decrease tobacco usage should nurture innovation to develop safer, better products than before and propel consumer choice.
It says that restrictive policies had disastrous consequences as seen in Indonesia, the second-largest global cigarette market. When the Ministry of Finance imposed a maximum excise tax rate of 57 percent on e-cigarettes, this resulted in increased use of cigarettes among the youth.
The paper concludes that tobacco-induced taxes disproportionally affect those of lower socioeconomic status and taxes increase activity in the black market. In Malaysia, for example, black market sales of tobacco products increased from 24 percent in 2008 to 65 percent in 2019, making the country the world's largest black market for tobacco in terms of prevalence.
"The illicit trade of cigarettes is dangerous given these products are likely to be of bad quality and can hurt or even kill consumers. Likewise, sales of illicit and counterfeit products benefit criminal syndicate groups," it says.
Meanwhile, the Philippines has implemented differential excise taxes between tobacco products and e-cigarettes. Taxes on 20-pack cigarettes will increase by P5 each year until 2023, while the tax levy on heated tobacco will only increase by P2.50 a year. "This policy is in line with the harm-reduction framework," the paper says.
The paper recognizes Japan as the leader for former smokers switching to tobacco alternatives, with 25 percent of the nation's market doing so. This rate is attributed to differential excise taxes between cigarettes and heated tobacco products.
In South Korea, e-cigarettes use is declining because the government treats electronic cigarettes like conventional cigarettes. E-cigarette usage fell from 4.7 percent in 2011 to 4 percent in 2015 as a result of the heavy taxation policies on quit aids.
"Other countries in East Asia and ASEAN have not adhered to the international best practices approach. E-cigarettes and heated tobacco products are either banned or not regulated," the paper says.
The post Asian countries urged to embrace tobacco harm reduction strategies appeared first on Mindanao Times.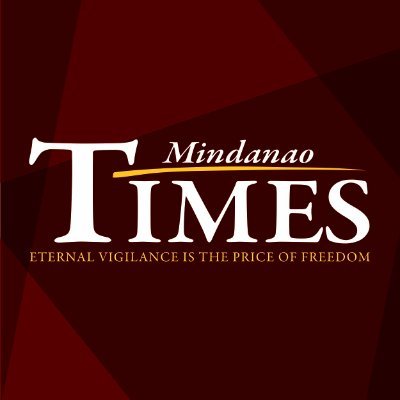 Source: Mindanao Times ( https://mindanaotimes.com.ph/2021/09/27/asian-countries-urged-to-embrace-tobacco-harm-reduction-strategies/#utm_source=rss&utm_medium=rss&utm_campaign=asian-countries-urged-to-embrace-tobacco-harm-reduction-strategies)