THE 58th Fish Conservation Week Celebration kicked off Monday, September 13, 2021, with various activities the Bureau of Fisheries and Aquatic Resources (BFAR) has lined up for this year's celebration.
BFAR Zamboanga Peninsula Director Isidro Velayo, Jr., said that the Fish Conservation Week, which is celebrated every third week of September, is observed to promote the importance of fish and other aquatic products to the people's well-being and the country's economy.
The BFAR central office hosted the virtual opening ceremony that highlighted with the Parangal sa Kabalikat sa Pangisdaan: Recognition of BFAR Stakeholders and Partner Institution Nationwide Virtual Awarding Ceremony.
Velayo said that the virtual opening program in the region commenced with the Recap of 2020 FishCon Celebration and the announcement of FISHCONtest, and the presentation of entries of FISHtories, Fish Pet Show and the Fish Bee.
Velayo said it was followed by an information and education campaign and distribution of livelihood interventions in the town of Jose Dalman, Zamboanga del Norte.
A joint seaborne patrolling with Dapitan City, Zamboanga del Norte, was held Tuesday, September 14, and coastal clean-up in Zamboanga del Norte, Zamboanga del Sur, and Zamboanga City.
Other activities include dispensing of tilapia fingerlings in the communal waters of Mabuhay and Olutanga, Zamboanga Sibugay to ensure food in the area and orientation of Fisheries Administrative Order (FAO) 198 in Isabela City, Basilan as well as distribution of livelihood interventions in the towns of Aurora, Tambulig, Labangan, Tukuran, Dinas, Dimataling, Pitogo, Tabina, San Pablo, Pagadian City, Zamboanga del Sur; Dapitan City, Zamboanga del Norte; and, Culianan village, in Zamboanga City.
The FishContest continued Tuesday, September 14, 2021, with selfishtography, slogan contest, fun games such as swimming contest and boat race.
A training on sardines deboning will be held for BFAR employees and distribution of livelihood input materials in the municipalities of Lapuyan, Margosatubig, Vincenzo Sagun, Dumalinao, Kumaralang, Zamboanga del Sur; in the villages of Curuan, Manicahan, and Ayala in Zamboanga City on Wednesday, September 15, 2021.
There will be mangrove planting at Ipil, Zamboanga Sibugay and fisheries industry forum in Dipolog City, Zamboanga del Norte; and participation in Kadiwa ng Pamahalaan.
On Thursday, September 16, 2021, the activities include online training on marine fish with emphasis on grouper; stakeholders consultation on marine cage operations and pre-assessment of water quality in the towns of Sibutad and Rizal, Zamboanga del Norte; coastal clean-up in Buluan village, Ipil, Zamboanga Sibugay; fish cooking contest; and the Kadiwa on Wheels shall take place in Calarian, with livelihood distribution in Ayala.
The Fish Conservation Week will conclude with the physical and virtual closing program on Friday, September 17, according to Velayo.
Velayo said that amid the Covid-19 pandemic, they are hopeful that the celebration will somehow be a meaningful and fruitful in promoting the significance of safeguarding and conserving the fisheries resources of the country.
He said that the Fish Conservation Week is part of the commemoration of the Maritime and Archipelagic Nation Awareness Month observed every September of each year pursuant to Presidential Proclamation 316 series of 2017 to raise the level of national consciousness on marine wealth, as well as maritime and archipelagic issues and concerns.
The 58th Fish Conservation Week Celebration is anchored in the theme: "Pangisdaang Likas-Kaya, Bunga'y Masaganang Ani at Mataas na Kita" underscoring the importance of sustainable fisheries towards abundant harvest and greater income for the fishing sector in the entire nation. (SunStar Zamboanga)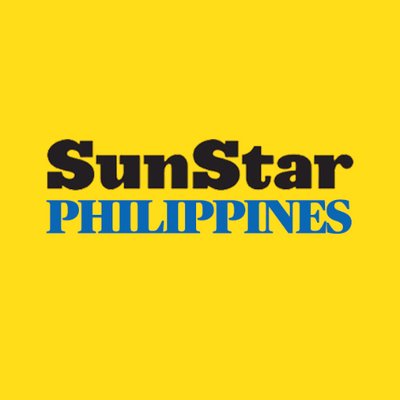 Source: SunStar (https://www.sunstar.com.ph/article/1907242/Zamboanga/Local-News/BFAR-celebrates-58th-fish-conservation-week?ref=rss&format=simple&link=link)