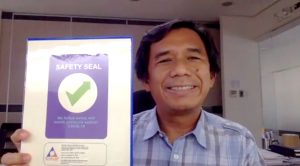 DAVAO Light was awarded the Safety Seal Certification from the Department of Labor and Employment (DOLE) Region XI, recognizing the company's compliance with the minimum public health standards set by the government.
Davao Light President and COO, Rodger Velasco received the certification from DOLE XI OIC-Regional Director Randolf Pensoy on September 13 thru a virtual awarding ceremony. "We are very happy and proud to receive today the safety seal certification from one of our important stakeholders, DOLE, thru RD Randolf Pensoy and the rest of DOLE XI. Daghang salamat. This means so much to us, our customers and stakeholders who, from time to time, visit our offices," Velasco said.
"At all times we have to be safe in all places of our workplace, and Davao Light, you have proven that", said RD Pensoy. "The family of DOLE Region XI congratulates Davao Light for having acquired the Safety Seal Certificate in the establishment".
The recognition emanates from the various efforts done by the company to ensure quality and safe working environments especially in this time of the pandemic. Minimum health standards are being practiced both in the office, through the daily health-check and in Davao Light Accredited Customer Service Centers, through providing markers for social distancing, and constant reminders on wearing face masks and face shields.
"We are proud to say that we are complying with the City's requirement to have our employees vaccinated. And to date, there are about 95% of our employees who are already vaccinated and about 88% are fully vaccinated. This is our way of protecting ourselves, our families and the community we serve", Velasco added.
Acquiring certification may be voluntary but this gives confidence to the people, both part of the company and those transacting with them, that Davao Light aims to secure its offices and facilities and protect its personnel and stakeholders from health risks.
Safety Seal. Rodger Velasco, Davao Light President and COO, shows the Safety Seal Certificate awarded by DOLE XI during the virtual awarding ceremony on September 13, 2021.
The post Davao Light acquires Safety Seal Certification appeared first on Mindanao Times.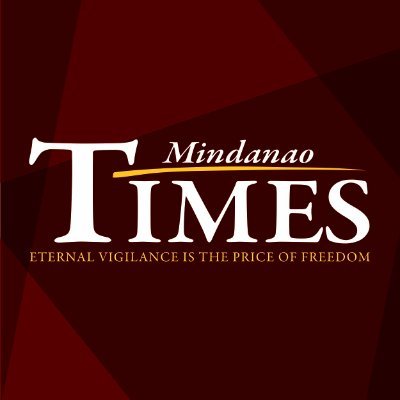 Source: Mindanao Times ( https://mindanaotimes.com.ph/2021/09/22/davao-light-acquires-safety-seal-certification/#utm_source=rss&utm_medium=rss&utm_campaign=davao-light-acquires-safety-seal-certification)