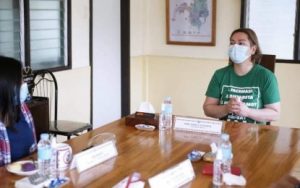 MAYOR Sara Duterte on Monday said there is a shortage of oxygen supply in the city due to the surge of COVID-19 cases.
According to Food and Drug Authority (FDA), purchasing oxygen now requires a doctor's prescription.
"We have a group that regularly meets, mao ni ang DOH (Department of Health), SPMC (Southern Philippines Medical Center), city government of Davao, PhilHealth, private hospitals and FDA. Mao ni ang six groups na nagaistorya didto and we regularly meet. FDA is there because they are the regulatory office for oxygen plants and oxygen suppliers and manufacturers," she said.
"Ang atoang mga suppliers, base sa among meeting, according to FDA dunay isa ka ingredient sa oxygen na nahurot sa atoang manufacturers, so kinahanglan pa nila muhulat na muabot to ayha pa sila makasugod napud ug manufacture ug usab. Mao na inyong nakita na dunay announcement of some hospitals sa region nato, tungod sa nagamit na tanan tangke and dili pud maka-supply dayon ang mga oxygen ang mga manufacturers," she added.
The mayor added it should be a pulmonologist who can give advice on what should be an alternative medical grade of oxygen.
" Ang pinakama-advice nako sa tanang mga tao na this is not a joke, this is not a conspiracy. Wala mi nagsabot anang mga tanan na pasyente na nagtapok karon sa hospitals nga nanginahanglan ron ug oxygen. Ang pinakama-advice nako sa inyuha is you get yourself vaccinated and you get your two doses of vaccination," she further said.
Meanwhile, she said that the city has alloted a budget for an oxygen plant with accessories and a warehouse that needs accessories installation worth P11 million. She added the city also ordered for the purchase of 1,000 units of oxygen tanks with regulators and this is P12-million.
"Ang suppliers they come when they see naay projects for bidding. Pero kung cost estimate atong istoryahan, dunay mga suppliers nagpakita sa ilang cost estimate para basehan nato para sa pagbuhat sa project design para sa procurement," the Mayor said.
She added all the project is part of the use of the city's disaster funds.
"The city government also requested the Task Force COVID-19 na tagaan ang atong BAC ug resolution requesting for emergency purchase or other forms of procurement para mapapaspas ang pag-acquire niani. Pero in reality sa government procurement medyo dugay-dugay gyud na and duna siya'y time period na taas. Makita na ninyo sa biyahe sa atong COVID response ang crematorium took us almost a year. Ang atoang laboratory took us almost 14 months," she further said.
"Basta government procurement tungod sa documentary requirement and procedural requirements medyo naay taas na period of time. But according to sa allowed sa law na pwede siya papaspason mao nana atong ginabuhat sa pagkakaron," she added.
The post Doctor's prescription needed to obtain oxygen tanks | Sara appeared first on Mindanao Times.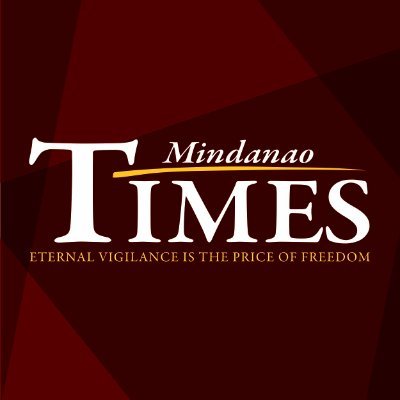 Source: Mindanao Times ( https://mindanaotimes.com.ph/2021/09/15/doctors-prescription-needed-to-obtain-oxygen-tanks-sara/#utm_source=rss&utm_medium=rss&utm_campaign=doctors-prescription-needed-to-obtain-oxygen-tanks-sara)