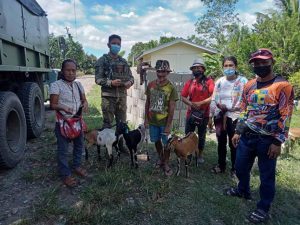 FORMER members of the underground mass organization turned into peace and development volunteers and farmers association by the 39th Infantry Battalion in the municipality of Tulunan, North Cotabato received 65 heads of goat from the Department of Agriculture (DA) XII.
2Lt. Sharmaine Dela Rosa, the civil-military operations officer of 39th Infantry Battalion, said the handover happened on Sept. 23 at Banayal, Tulunan, North Cotabato, an insurgency-cleared barangay formerly affected by CPP-NPA terrorist was witnessed by the community development team of 39IB.
It was received by Ester France, president of Peace and Development Farmers Association, who, in turn, expressed appreciation for the assistance and intervention.
"We are grateful that the government provided our organization income-generating opportunities with these goats. This will sustain our daily needs and will eventually help us to become a self-sustaining PO," she said.
The dispersal is part of the Special Area for Agricultural Development (SAAD) program of the Department of Agriculture, which is also being part of the convergence program of the National Task Force on Ending Local Communist Armed Conflict. The program aims to address the socio-economic issues of former local communist insurgency affected areas.
Lt. Col. Ezra L. Balagtey, battalion commander of 39IB, expressed his appreciation for the aggressive implementation of the Whole of Nation Approach in fighting insurgency.
"We feel that insurgency is now being fought by the whole nation. This activity which aims to support the former mass base by providing them sustainable livelihood is a way of insulating them from re-indoctrination from CPP-NPA terrorists," Balagtey said.
" It will negate the propaganda of the terrorist that the government is negligent in its duties and responsibilities, especially in delivering programs and services to marginalized communities," he added.
The post Farmers association gets 65 goats from DA, Army appeared first on Mindanao Times.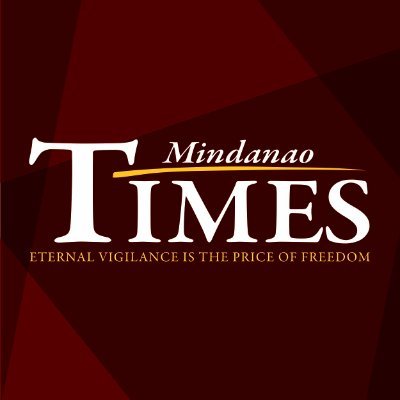 Source: Mindanao Times ( https://mindanaotimes.com.ph/2021/09/29/farmers-association-gets-65-goats-from-da-army/#utm_source=rss&utm_medium=rss&utm_campaign=farmers-association-gets-65-goats-from-da-army)