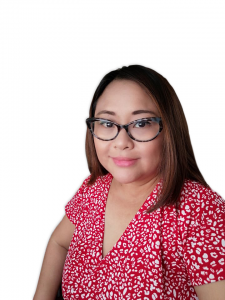 TODAY, September 29, a mother is going to bury her one and only child. It doesn't matter whether the child is three or thirty years old, grief doesn't come in a Likert Scale of 1-10. Women may have different thresholds for pain when giving birth but seeing your child from crib to coffin goes way up to 11. I know this for sure. I buried two.
To you, friend and fans, she is Bree Jonson – the contemporary visual art genius whose depictions of flora and fauna will challenge your comforts. But to us, her family, she is Trixie. Or to my grandmother, Kriksy (blame it on her dentures) – the little girl whose fascination with sled dogs forced all of us to play along with her Balto alter ego.
During sembreaks and some weekends back when I was in college, I would take the bus from UP Diliman to the Los Baños campus, and stay over at my Aunt Sally's apartment. Trixie was about five or six years old. I would sometimes babysit her. And during one of those afternoons, I confirmed that this little girl had an imagination like no other. When a typical kid would probably see rabbits and teddy bears on their wallpaper, Trixie saw dinosaurs and creepy creatures. Her face was cute but her thoughts were intimidating.
To any regular parent, that would have been a red flag. But Sally, a single mother, was anything but regular. She was spunky herself. The second to the last of nine kids, she knew how to fend for herself. And having her daughter at the ripe age of twenty-one, they were like the Gilmore Girls. Mother and daughter shared a good taste for fashion, music, and the arts.
Contrary to what most people expect, Bree's parents' separation didn't really create a dent on her. One time, when I had to informally interview her about her art when I was blogging back in 2015, we had an exchange of emails, and she said "I was never much bothered by what others say about single parents and the children they raise. I don't think we're much different than others. I also can't remember anyone who has said a mean thing about what happened either. Perhaps, people are more open-minded about it now. Or, I was lucky enough to have grown in such an amiable environment."
Perhaps it was also because the mother made sure to cushion the blow by moving back to Davao City so that Trixie can grow up surrounded by cousins. Our family is big – Christmas and New Year's Eve were always a blast, beach trips were spontaneous, and we all got to taste our grandmother's care while our mothers worked.
Trixie blossomed into a young lady in Davao and here she found music and painting. Her looks predictably made her the quintessential crush ng bayan in the school campus. The funny thing is that she didn't even try hard. She was equally a natural artist and a natural beauty, with an equally beautiful mind.
But Trixie never relied on her looks, even if she could. And she had a thing to say about beauty. When I asked her why she didn't pursue her art here in Davao, she said "…there wasn't any avenue for contemporary art. There were so few art patrons, and if there were, they would mostly like the usual landscape or portrait subjects depicting the coconut trees or nude women. It was all about beauty. I have nothing against beauty, but I definitely wouldn't be enamored with someone whose smile can launch a thousand ships and whose thoughts could sink all thousands of them."
I loved that last line. Add cynical writer to her long list of talents. This city was definitely becoming too small for her larger than life ideas. Like most true artists, she had this strange energy; a compulsion to create something that's not necessarily useful, but meaningful. She needed to create something. But this was not the space for that. She had to leave. But what if she didn't? Would she still be with us today and this article won't be written?
In the natural cycle of life, birds are expected to fly off the nest and discover the world. Animals have an instinct to make them survive the wild. It's quite different for humans. Most parents, especially Filipinos, tend to be overprotective. Blame it all on the violence you see on television. It sure seems like a mean world out there.
But then again, Sally is not like most parents. As much as she would have wanted her unica hija to be with her, she just had to accept that Trixie is now Bree. She dared to do what most of her sisters could not – allow their children to swim with the sharks. I look at my baby now and I couldn't help wondering if I could do the same thing.
Of course, she was afraid but she feigned composure. She masked her worry and coughed up trust that she has raised a little girl into a warrior. You send off your child to the jungle knowing she can traverse the trees and the terrain but you also hope that she doesn't encounter a monster.
Last September 18, Sally received the worst news any mother can get. Her child had died. What's worse is when strangers try to paint her already dead daughter darkly.
Bree was never afraid to look into the eyes of beasts and perhaps that was her flaw. In describing her work, she said "I like portraying them (animals) as how they really are, wild creatures who hunt and feast on each other. At the same time, it is a reflection of how we humans are. Most of the time, we can't admit to these kind of truths. But in the stark silence in the night as we succumb to sleep, we know they are real. In the morning, when we've replenished ourselves, we have the energy to resist admitting to these truths again, and the cycle goes on."
The truth about her death is still out there. #justiceforbreejonson
BIONOTE:
Jill Palarca graduated with honors at UP Diliman in 1999 and worked as an associate producer for MTV Asia and a writer for television and events before becoming an educator. She teaches Media and Information Literacy at the ADDU Senior High School. She is also a filmmaker and has won Best Screenplay at the 2014 Mindanao Film Festival. She is a mother to angels, Meryl and Lyanna, and rainbow baby Andy.
The post FORTY-SOMETHING FIRST-TIME MOM | To You, She's Bree. To Us, She's Trixie. appeared first on Mindanao Times.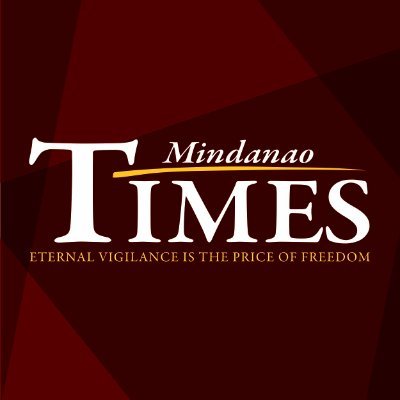 Source: Mindanao Times ( https://mindanaotimes.com.ph/2021/09/29/forty-something-first-time-mom-to-you-shes-bree-to-us-shes-trixie/#utm_source=rss&utm_medium=rss&utm_campaign=forty-something-first-time-mom-to-you-shes-bree-to-us-shes-trixie)