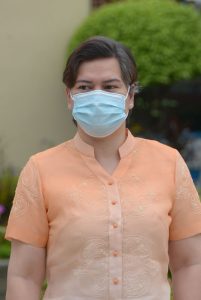 MAYOR Sara Duterte has met the former secretary of Guerilla Front 55 of the New People's Army as she discussed the peace initiatives to end insurgency and bring peace in Paquibato District and the whole city.
Duterte visited Arian Jane O. Ramos known as alias Marikit at the headquarters of the 1003rd Brigade, on Friday morning of Sept. 10.
Maj. Jerry Lamosao, the 10th Infantry Division Public Affairs Office chief, said the meeting was arranged by the 1003rd Brigade to maximize the potential of Ka Marikit in the Paquibato area as she started giving vital information and suggestions in making lasting peace in the area of responsibility.
Ka Marikit was a scholar of the UP-Mindanao who took up BA Communication Arts. Lamosao said she was indoctrinated with educational discussions about women and later immersed in the IP communities.
In 2012, Ramos joined the legal organization Gabriela Youth as the voice of the youth to facilitate mass rallies condemning the government.
A year after she had been exposed to Guerrilla Front 53 in White Kulaman, Kitaotao, Bukidnon.
She became a full-time member of the Sandatahang Yunit Propaganda (SYP) of GF55, appointed as Giyang Pampulitika (political guide) and at the same time, a member of Platoon Committee in 2014.
Then, she became an active leader of the NPA who had been sowing terror in the hinterlands of Paquibato, together with her late husband, Ka Rommel.
In 2020, for three months, she claimed to have been part of nine skirmishes with the different units of the 1003 Infantry Brigade. She decided to surrender after experiencing hunger and sleepless nights.
Ka Marikit promised to continue her advocacy in serving the IP communities by extending a hand to the government for a better and bigger purpose. She also encouraged her combat-in-arms to step down and avail government programs through E-CLIP and be reunited with their families and loved ones.
"For the students, let us continue to be critical and focus on our studies. I encouraged activism but let us not come to the point that we are at the brink of thinking about life or death," she said.
"For the businessmen, let us continue to extend our investment towards the development. Do not give to the demands of the extortion of any groups or organizations particularly using my name. Because I have no consent, I am already at the right track under the 1003rd Brigade and City Government of Davao for sustaining peace, security, and development," she added.
The post Mayor Sara meets former NPA leader appeared first on Mindanao Times.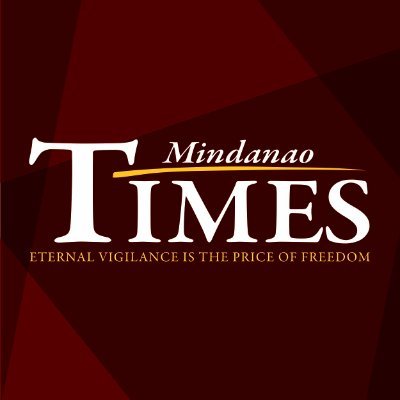 Source: Mindanao Times ( https://mindanaotimes.com.ph/2021/09/14/mayor-sara-meets-former-npa-leader/#utm_source=rss&utm_medium=rss&utm_campaign=mayor-sara-meets-former-npa-leader)