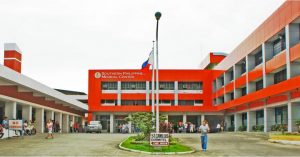 THE Southern Philippines Medical Center, the biggest government-run hospital in Mindanao, has announced that it has experienced a high volume of COVID-19 patients that needed to be admitted.
"Please bear with us as we try to allocate rooms/beds and provide the healthcare you need," the 1.453-bed hospital announced in its official Facebook page on Saturday as it reported on August 30 that its 448-bed ward and 92-bed intensive care unit were full.
The regional office of the Department of Health reported on Saturday that the region registered the highest number of daily infection on that day as it surpassed the 1,0000-mark for the first time.
Of the 1,031 new cases in the region, 498 were from Davao City, 64 from Davao de Oro, 136 from Davao del Norte, 238 from Davao del Sur, 28 from Davao Occidental, and 67 from Davao Oriental.
Aside from the city-based SPMC, another big government-run hospital that caters to COVID-19 cases is the 600-bed Davao Regional Medical Center in Tagum City, Davao del Norte.
In Davao Oriental, the provincial government is also imposing an Enhanced Community Quarantine classification between September 8 and 21 to control the rise in the number of COVID-19 cases.
In a statement also on Saturday, the provincial government said local chief executives headed by Gov. Nelson Dayanghirang decided to impose the ECQ classification on Friday for two weeks due to the increase in COVID-19 cases. It reported on Friday that it had 1,174 in active cases.
As a result of the imposition of the classification, the provincial government is imposing a curfew between 8pm and 5am, liquor ban, wakes to three days and strict border control to deter essential travels.
In the city, Dr. Michelle Schlosser on Thursday said that the positivity rate was a high of 30.5% even as she noted that the mode of transmission of most cases at present was in the household.
Schlosser, spokesperson of the COVID-19 Task Force, added that the city government has tightened the implementation of the policy on gatherings to ensure that the spread of the virus is curbed.
The acceptable positivity rate, she added, should be at five percent as the city had about 5,626 active cases as of September 1, bringing the total number of cases to 31,272.
"Our data shows that many of these cases were household transmissions, meaning families were holding gatherings. We appeal that we stop to celebrate birthdays and other family gatherings," she added.(and Rhoda Grace B. Saron)
The post NO MORE BEDS | SPMC is at full capacity as COVID-19 daily infections breach 1,000-mark appeared first on Mindanao Times.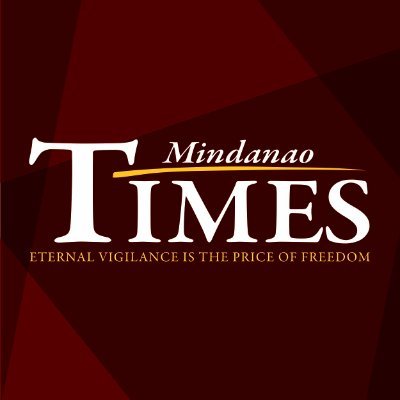 Source: Mindanao Times ( https://mindanaotimes.com.ph/2021/09/06/no-more-beds-spmc-is-at-full-capacity-as-covid-19-daily-infections-breach-1000-mark/#utm_source=rss&utm_medium=rss&utm_campaign=no-more-beds-spmc-is-at-full-capacity-as-covid-19-daily-infections-breach-1000-mark)