IT HAS been decades since Davao City had been apportioned with three congressional districts. And it's been almost the same length of time that the city has been subdivided into several administrative districts for purposes of streamlining local government operations.
The third congressional district for alone has five administrative districts. These are Toril district, Tugbok district, Calinan district, Marilog district, and Baguio district. Of the five we believe that the biggest in land area, most populated and developed is the district of Toril. Tugbok or Calinan districts may be next in terms of the same attributes.
What surprises us howeve, is that in all those past years and the many congressional elections, there was not a single politician from Toril district who made it to Congress. The third has always been represented in the Bigger House (Lower House if you wish) by congressmen all coming from Calinan district. That is as far as we could remember since we came to Davao City a little over four decades ago.
The third district was earlier dominated by the Lopezes starting from the patriarch, the late Mayor Elias B. Lopez, and later by his lawyer son Ruy Elias. When the Lopezes' political fortune faded, another family wrestled the Congressional seat from them. But the newcomer also came from Calinan district, Cong. Isidro "Sid" Ungab. After Sid's first nine-year stint in Congress, his younger brother Engr. Alberto "Abet" Ungab, took over. And in only after one term Sid was back; no, not by defeating his younger brother but by arrangement that Abet slides down to city councilor.
Again we are wondering why no one from a very populous and voter-rich administrative district that is Toril, or even Tugbok, has not produced a single politician with a caliber that can put up a good fight against the ones from Calinan district? Somehow, the more prominent names from Toril or Tugbok are already slowly vanishing. The likes of the Advinculas, the Bangoys of Toril, and even the scions of the late former Mayor of Davao Luis Santos, all of them are slowly fading into oblivion.
We acknowledge of course the rising political family in Toril, the Al-ags. The elder one Nonoy who is a sitting councilor for the third district has always ended up in the top bracket of winners. The younger one, Bernie, who for a time sat as the city's acting vice mayor when Paolo Duterte quit, is also like his brother, a topnotcher in the council derby. But will any one of the two challenge the incumbent congressman? Do the Al-ags have the resources that can match that of the Ungabs to run a congressional campaign?
Of course we are not saying that Ungab is totally an outsider from Toril district. He married a Calolot whose family is known to be blue-blooded Toril district residents.
Hmmmm… talking of the Calolots, someone cropped up in our mind as possible challenger to Ungab from Toril. But blood is thicker than water, so we'd rather forget it.
*******************
Indeed we cannot just discard a protestation from a priest posted on Facebook. The priest, (or was he a troll?) was asking why a national convention of a political party, specifically the PDP-Laban — Cusi faction, was allowed to be organized with so many attendees. Yet, according to the priest in his post, the holding of masses is not.
There indeed is a blatant violation of health protocols here since the convention could not have prevented its attendees from physically getting near with each other considering its political intentions. Will anyone dare to question why that was so?
********************
From the initial list of nominees for the senatorial line-up under the PDP-Laban – Cusi faction, we failed to see the name of Cabinet Secretary Karlo B. Nograles. The Cabinet men included were Secretaries Arthur Tugade, Chief Legal counsel Salvador Panelo, Silvestre Bello III, Grecco Belgica, and Mark Villar.
Earlier Karlo seemed to be sure of his inclusion in the line-up. Possibly it is the reason why his supporters are so active in the social media banding around his candidacy. Now his name is not included in the list.
Of course, as we said, while the list was drawn during the convention, it is only an initial one in all sense of the word. It can be changed as many times as the "influential" in the party will wish it to be. But what if in the final slate Karlo's name will remain missing? Will it mean certain commitments are forgotten? And will it also morph the local election in Davao City into an interesting one comes May 2022? Let us wait and see.
The post ROUGH CUTS | DC's local polls may still be interesting appeared first on Mindanao Times.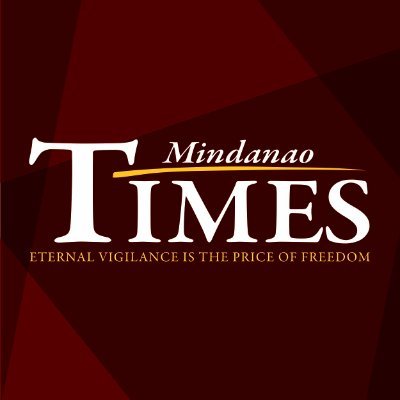 Source: Mindanao Times ( https://mindanaotimes.com.ph/2021/09/10/rough-cuts-dcs-local-polls-may-still-be-interesting/#utm_source=rss&utm_medium=rss&utm_campaign=rough-cuts-dcs-local-polls-may-still-be-interesting)