IT APPEARS to be seemingly silent in all fronts of the congressional race in Davao City less than eight months before the next local and national elections.
In other words the reelection of the three incumbent congressmen is already a done deal. In the first district no single name has surfaced to show even just a semblance of a challenge against the sitting congressman in Presidential son Pulong Duterte. In the second district though, a potential challenger could suddenly crop up if we have to tie up the posts made by this personality on her Facebook page to the person's ambition in politics. But so far there has been no statement from the person with regards to the expected run. But this personality may eventually decide if some assurance of a potential break will surface.
Meanwhile, over at the third congressional district, it is as if incumbent Isidro "Sid" Ungab is smoothly sailing in his bid for a second 3-year term without being bothered by schedules of campaign sorties in barangays under his jurisdiction. So far, no single name has cropped up as a possible challenger to his post. The likelihood is that his solid performance as lawmaker and as providers of tangible social and infrastructure projects in his district as well as in the entire Davao City, made him well-entrenched in his political fiefdom.
As for councilors representing the three districts, what is certain is that all those who are still eligible for reelection are long manifesting their desire to be voted back to office. This despite the fact that some of them know they have not done enough to show their worth for the local legislative body. Of course their pictures, their abrasive way of showing that every now and then they walk with the power holders both in the city and the national corridors, are banded around as often as possible to show their supposed connection to the powers that be. So these make them deserving for the Davaoeno votes. Or so they think.
That could probably be the reason why they seem so confident that they have the edge over the other potential aspirants, especially the upstart ones.
Of course it is a given that we all know that we have been into this level of supposed political maturity. Only that we have not outlived it. Thus, we remained stocked in the quagmire of having in our local legislative body some of the most mediocre individuals who happened to be there mostly by their sanguine relations with the perennial occupants of the SP chairs.
But could we blame them? May be not. After all, their families have long and lasting bonds with the city's power spring and the latter are not amnesiac with the debts of gratitude their grandparents, parents and later their own debts their family lineage owed in terms of support that helped in their family's perpetuation in power.
So far we can only recall of two leaders who have reached the pinnacle of power and remained steadfast in their commitment to fight off enticement to remain in office in whatever capacity after their terms ended.
One is the late former President of the post British dominated South Africa Nelson Mandela. The other is former Philippine President Fidel V. Ramos. Mandela was always having his head held high in waving off pressure for him to run for reelection despite nationwide clamor of South Africans.
In our own country when Ramos' term ended, he strongly fought off all the enticements for him to run as Vice President or any other position lower to that of President so he would have remained in the service of his people. After all, the constitutional ban on reelection to the same office only applies to Presidents. In other words, as had been settled by the Estrada and Arroyo candidacies for lower elective posts, Ramos could have challenged the legitimacy of the ban has he opted to. But for delicadeza, he did not. Instead, he chose going back to being an elder statesman and busied himself writing his memoirs. He in fact, never attempted to build up any of his scion for future political positions.
For that we have only all admiration for the man.
The post ROUGH CUTS | Still silent in the 3 congressional fronts appeared first on Mindanao Times.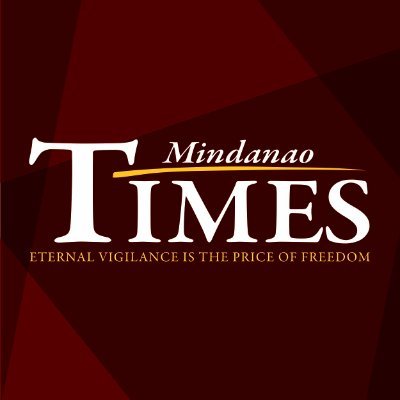 Source: Mindanao Times ( https://mindanaotimes.com.ph/2021/09/28/rough-cuts-still-silent-in-the-3-congressional-fronts/#utm_source=rss&utm_medium=rss&utm_campaign=rough-cuts-still-silent-in-the-3-congressional-fronts)