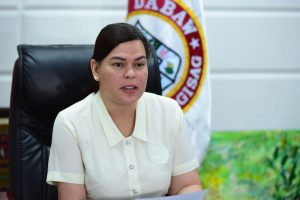 MAYOR Sara Duterte has denied the claim of her father, President Rodrigo R. Duterte, that Sen. Imee Marcos went to see her in the city to discuss the possibility of them running as tandem in the 2022 elections.
At the same time, Duterte named all those who were identified as her possible running mate in case she decides to run for President.
In a statement late Wednesday night, the mayor said the claim of her father that Marcos visited her to discuss the possibility of the two of them running as tandem was "not true." "She visited me in Davao last May 29 to personally relay her birthday wishes. So far, this is the only visit to me in Davao."
In the same statement, Duterte also identified those who were identified as her possible running mates that included Sens. Sherwin Gatchalian, Christopher Lawrence Go, Juan Edgardo Angara, House of Representatives Majority Leader Martin Romualdez, former Defense secretary Gilberto Eduardo Gerardo Teodoro Jr., and former senator Ferdinand Marcos Jr.
In the case of Gatchalian and Go, the mayor said they expressed their interest to run as her vice president, while common friends wanted her to pick Teodoro.
On the other hand, some groups, although she "could not confirm if these are true," wanted her to choose either Romualdez or Angara, while she read in new reports about Marcos as her possible running mate.
Duterte also thwarted the report posted on politics.com.ph that she was holding a grudge against Go and her father's partner at present, Honeylet Avancena as this was a proxy fight between the first and second families. She said Go has the free will to make friends with anyone. "I am not the keeper of the President," she added.
In that report which lasted more than three minutes, an unnamed source claimed that Go and Avancena were not supportive of the plan of Duterte and her siblings, Vice Mayor Sebastian and First District Rep. Paolo Duterte as the two were reportedly using the President as leverage in their stay in power.
The mayor added that she was not also angry because she has to make appointments to see her father, adding that this has been the normal since the 1990s. "The source of the article clearly do not know me or the dynamics in our family," she added.
Citing a report circulating in social media, Duterte also said she was not angry at her father and his longtime assistant, Senator Christopher Lawrence Go, contrary to what was reported. She denied the report that she was envious of the power that they wield. "The responsibility that comes with power is exhausting, there is nothing to be jealous about it.
Referring to the same report, Duterte also said it was her first time to learn about the "regular political fund allocation." "Those who know me can certainly say money does not fascinate me, the thing that I desire in life has no monetary value," she added.
The post Sara denies PRRD's claim on Imee running as her VP appeared first on Mindanao Times.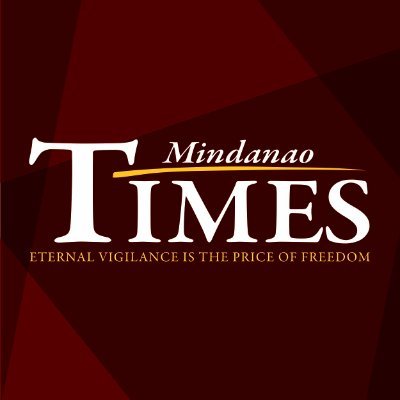 Source: Mindanao Times ( https://mindanaotimes.com.ph/2021/09/03/sara-denies-prrds-claim-on-imee-running-as-her-vp/#utm_source=rss&utm_medium=rss&utm_campaign=sara-denies-prrds-claim-on-imee-running-as-her-vp)