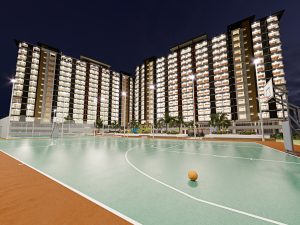 AN exciting array of amenities in one expanse — your address!
Living in Legacy Leisure Residences is an everyday staycation experience. Everything that you expect from a well-deserved get-away is right at your doorstep— an Olympic size swimming pool, kiddie spray park, a green oases for a picnic and barbecue, and areas dedicated to bring out the best sportsman in you, be it tennis, running, golf, bodybuilding or basketball.
Legacy Leisure Residences can be your dream lifetime vacation or your sports training ground.
Let's head to the basketball court. It's one amenity that's present in any community development. Why? First, there's always that lover of this sport in any community, especially Filipinos. Second, it can be the breeding ground to the next big shot cager. Remember that future stars are born in the most unexpected places. Third, it's a very versatile space. Its use is limitless, this is why it's the most utilized space.
"Basketball can be a sport or a hobby. People of any age can play it. It can be a team sport or a pastime among peers or family members," said personal trainer Cocoy Molbog, Holiday Gym's Assistant manager and sports director.
How can one jumpstart the love for sports? Basketball may be one of the most convenient. From infancy to childhood, the ball is probably the first toy on hand.
"At Holiday Gym, we go beyond personal improvement and foster family ties by hosting sports events among members. It builds a more healthy environment which makes you look forward to another day at the gym. This program can be accomplished in a community like Legacy Leisure residences. It's healthy for both physically and mentally," says Molbog.
School breaks are the perfect time for kids to engage in outdoor activities. Summer basketball clinics can develop kids' interest in the sport.
To encourage adults to stay active, a professional player can be invited to to hold a clinic to improve their skills in the game.
Taking it further and developing community bonding, Legacy Leisure residents can organize a 3 on 3 basketball league. It's easier to form teams of three for court games. But a full court game with five players in a team can be more exciting.
"Make Friday nights the assigned basketball tournament days that may run for just four Fridays of the month. It's easier to organize since only a day in the week is required and the weekend basketball game can be a good after-work stress reliever," Molbog shared.
Going beyond the ball game, the basketball court is a great venue for group exercises. Group exercises give you that motivation to be fit like the rest. Aerobics, HiiT (High Intensity Interval Training) or athletic boot camp can be executed in the basketball court. Weekends are good times to get that boost of energy. A boot camp can further develop one's skills and stamina.
How about a mini sports week for the other members of the community as well? Basketball games can be just one of the highlights. Create team events that will include the rest of the family members, like tug of war, or more fun games like egg relay or Pass the message. These are team building games.
The good thing about living in a community with its own court is the privacy and safety. A space where residents can play a relaxing game or train to be a better athlete. All that's needed is the motivation to be active and the drive to excel. The court is there, make the most of it.
What does it take to be a good basketball player? One Filipino legendary basketball player said, "Practice, practice, practice. Scouting and studying your opponents."
The post Shooting hoops and more at Legacy Leisure Residences appeared first on Mindanao Times.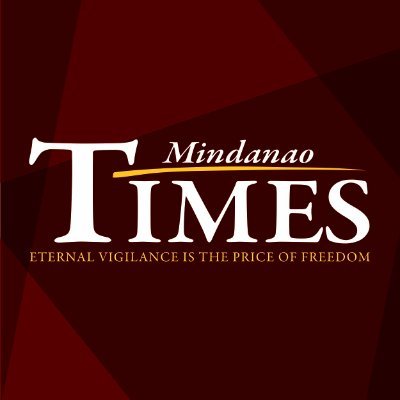 Source: Mindanao Times ( https://mindanaotimes.com.ph/2021/09/24/shooting-hoops-and-more-at-legacy-leisure-residences/#utm_source=rss&utm_medium=rss&utm_campaign=shooting-hoops-and-more-at-legacy-leisure-residences)