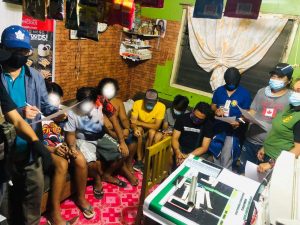 SIX INDIVIDUALS were arrested by agents of the Philippine Drug Enforcement Agency XI in a buy-bust operation at 6:17 p.m. in Bucana, Barangay 76-A, on Saturday, September 25.
Nephi Noli Dimaandal, the PDEA XI spokesman, identified the subject of the operation as Kimberly Basilan, 28, and a resident of the said place.
Dimaandal said Basilan was arrested after handing over a sachet of suspected shabu to a PDEA agent posing as a buyer. The seized contraband weighed more or less one gram worth P15,000.
During the operation, he said five drug den visitors were caught in the act of having a shabu session. They were identified as Ryan Carig, Jay Michael Juezan, Martin Roland Manggas, Edgar Pairat, and Manuel Pino Jr.
According to the report, two sachets with suspected shabu weighing more or less 15 grams with a street value of P225,000, assorted drug paraphernalia, and the buy-bust money were also seized during the operation.
The suspects will be charged for violation of Section 5 (Sale of Dangerous Drugs) Section 6 (Maintenance of a Drug Den), Section 7 (Employees and Visitors of a Den), 13 (Possession of Dangerous Drugs During Parties, Social Gatherings or Meetings,) and Section 14 (Possession of Equipment, Instrument, Apparatus and Other Paraphernalia for Dangerous Drugs During Parties, Social Gatherings or Meetings), Article II of Republic Act 9165 or The Comprehensive Dangerous Drugs Act of 2002.
The post Six nabbed in buy-bust, drug den raid in Bucana appeared first on Mindanao Times.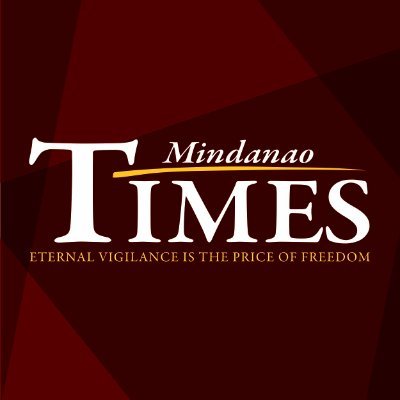 Source: Mindanao Times ( https://mindanaotimes.com.ph/2021/09/28/six-nabbed-in-buy-bust-drug-den-raid-in-bucana/#utm_source=rss&utm_medium=rss&utm_campaign=six-nabbed-in-buy-bust-drug-den-raid-in-bucana)