Many businesses are investing in enterprise resource planning (ERP) systems to make their business operations more efficient and cost-effective. Apart from integrating different business processes into a single system, using ERP allows for the automation for certain business processes. Automation has many benefits for your business and allows you to maximize your ERP's features.
SAP is one of the leading ERP systems in the country and it uses intelligent automation to accomplish important but time-consuming functions that can create bottlenecks in the operational system. In particular, SAP Philippines uses SAP Business One automations to enable different business units to focus on higher-value tasks that drive the company's growth. Here are some ways that SAP automation can improve your processes.
Create Invoices Quickly and Accurately
Good cash flow management is an important feature for any enterprise, as late payment collections can impact operational budgets and cause delays in production. Part of streamlining that process is ensuring that invoices are created quickly and accurately to avoid any further delays in the payment process.
Instead of creating invoices manually and risking human errors in the data input, SAP automation integrates directly with the ERP system. It references the customer management system to collect customer data and the order form to compute the billing details. The process is efficient, accurate, and can be programmed to run alongside the company's financial systems.
Simplify Human Resource Management
Adding more personnel is a necessary part of a growing business, and, apart from orienting new employees about the company and its process, the human resource department is also responsible for filing the necessary paperwork for employee onboarding. Using SAP automation makes it easier to input new employee information into various internal systems instead of having to manually fill out each one. It can also be used to create introductory emails so that the rest of the organization can be informed about the new hires.
SAP automation also helps with employee data synchronization when personnel have changes in their employment status, such as promotions or reassignments. In this way, information on human resources is always accurate and up-to-date.
Automate Alerts and Notifications
One of the most important functions of SAP automation is generating alerts and notifications. This is an invaluable tool for situations that require immediate attention including:
Supply or inventory levels needing to be restocked
Credit accounts that have reached their limits
Unauthorized discounts applied on sales
Unresolved customer support issues
Approaching compliance deadlines
The system can be set to monitor for these conditions and send alerts to key personnel so that they can be resolved in a timely manner. Delays can mean lost sales opportunities and imposed penalties for businesses. Because the ERP system runs on real-time data, SAP's automated alerts can anticipate these issues before they generate costly problems.
Validate Data and Generate Reports in Seconds
Companies also need to be able to reference sales reports and other financial data as quickly as possible, especially when these reports are needed to guide important business decisions. Having easy access to this information helps the company to remain agile and competitive. SAP automation can aggregate these records from the ERP database in a matter of minutes while retaining accuracy in its computations and offering a comprehensive scope on its reporting.
Track Inventory Movements
Accurate inventory management is one of the key challenges of running an organization that has multiple locations or supplies retail chains. SAP automation can keep track of inventory count and movement, as it logs each item from supply orders and warehouse entry, up until purchase occurs. The automation bot is particularly helpful for tracking transfers as inventory moves from production and storage to delivery to the customer.
Integrate with E-Commerce Platforms
Offering the option for digital purchases has become a necessity for most businesses as it makes their goods and services accessible to a wider range of customers. This is especially true for retail operations as consumer behavior turns to online shopping. Integrating e-commerce platforms with the ERP system enables automations like updating stock inventory and synchronizing product specifications.
It can also transmit orders placed on the website to the company warehouse for fulfillment. Instead of manually logging each order, the automation process ensures the accuracy of customer information and order details. This also reduces order fulfillment time, which can help improve customer satisfaction. If the business uses a courier service, automation can also be used to coordinate deliveries through these partners.
SAP automation has a lot of different applications, and they can be used to make various business processes more efficient, more accurate, and more cost-effective. They also help to maximize the functionality of your company's enterprise resource planning system, so you get the full value of your investment. Let SAP automation take care of these tasks so that you and your employees can focus on work that will help your company reach its goals.
The post Six Reasons Why Your Company Should Consider SAP Automation appeared first on Mindanao Times.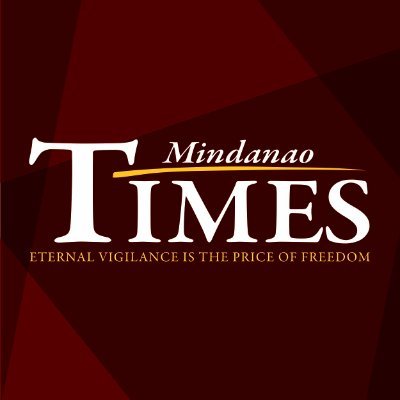 Source: Mindanao Times ( https://mindanaotimes.com.ph/2021/09/13/six-reasons-why-your-company-should-consider-sap-automation/#utm_source=rss&utm_medium=rss&utm_campaign=six-reasons-why-your-company-should-consider-sap-automation)