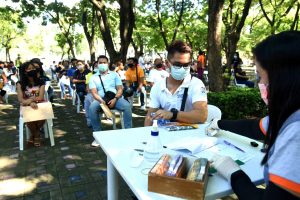 AT LEAST 1,580 slots are still open for the Work for Davao program intended for Davaoeños displaced by the pandemic.
The city government is still accepting applications from those who were affected by the COVID-19 quarantine restrictions and want to avail of the cash employment assistance program under the "Work for Davao" program.
Walk-in applicants can apply at the Davao City LGU Special Projects in Magsaysay Park.
Norman Balor, Presidential Commission for the Urban Poor (PCUP) Commissioner and Davao City LGU Special Projects head, said that his office continues to accept walk-in applicants.
The Work for Davao is a cash-for-work program of the city government for Dabawenyos who lost their source of livelihood during the implementation of new quarantine measures aimed to curb the rising cases of coronavirus disease (COVID-19) transmission.
Baloro said there were a total of 27,480 slots opened for the Work for Davao with a P112,780 million budget since the rollout of the program.
"Dili gyud ta maghunong ug dawat sa pinaka-last nga Dabawenyo nga gusto muapply sa atong Trabaho Dabawenyo (We will not stop accepting Dabwenyos who want to apply in our Trabaho Dabawenyo)," he said, adding that as long as there are still available slots open, they will continue to accept applicants.
Under the program, a qualified beneficiary will receive a salary of P3,960 for a 10-day work.
To make it more convenient, he said the payout for the salary of the cash for work assistance will be given in the places of the beneficiaries especially those dwelling in the area of Marilog and Paquibato district while those living in the downtown area can get their salary at People's Park.
Likewise, the City Government of Davao, partnered with public schools for the Brigada Eskwela. Volunteers of the Work for Davao were assigned to different schools to help the teachers in classrooms clean-up, repair chairs, and tables, repainting of walls, among others.
Those who would like to join the Brigada Eskwela drive may visit the public school near them and ask the focal person should there are still available slots.
Qualified applicants should be belonging to the formal and informal sectors that were affected by the pandemic. They must present government I.D. They must have not previously availed the cash for work assistance of the government otherwise, they will not be accepted.
The post SLOTS STILL OPEN | Work for Davao program still needs 1,580 applicants appeared first on Mindanao Times.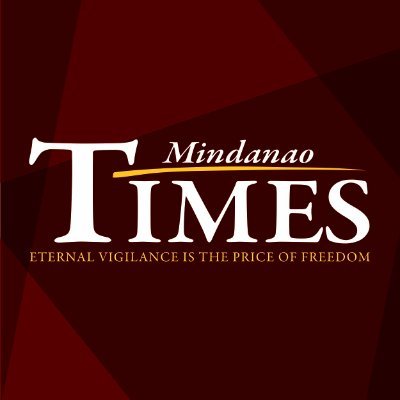 Source: Mindanao Times ( https://mindanaotimes.com.ph/2021/09/03/slots-still-open-work-for-davao-program-still-needs-1580-applicants/#utm_source=rss&utm_medium=rss&utm_campaign=slots-still-open-work-for-davao-program-still-needs-1580-applicants)