EXPOSITION de PiNAS is designed to promote and reflect the art and cultural progress. This exposition has been important for the emphasis on innovations and modern techniques in visual art printmaking. "PINAS" is a popular term used in the Philippines, as a short version of the Tagalog word Pilipinas. As a slang term, it refers to or about the Philippines.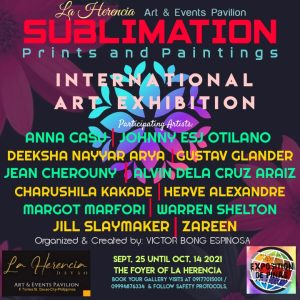 EXPOsition de PiNAS-4 is an International Art Exhibition dedicated to increasing cross-cultural understanding and exposure to the arts internationally. It showcases the individual innovative approaches of Artists in responding to the needs of the international arts community. It also develops and circulates fine art exhibitions to large institutions like the newly established exhibit host LA HERENCIA Art and Events pavilion, which is situated in the heart of the tropical island in Southern Philippines. It offers an environment adapted to varied creations and styles that purely manifests the artistic creative soul. The organizers found this the ideal venue to host this fourth edition international art exhibition and inter-cultural exchange.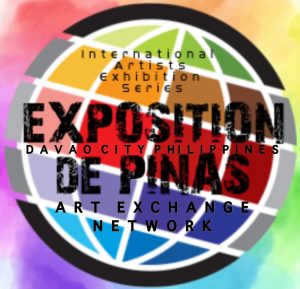 The exhibit entitled "SUBLIMATION" is a joint project that showcases a combination of original paintings and photographic prints on canvas, it gives the art lovers an exciting overview about modern creations, amplified through the possibility of personal exchanges with the present artists.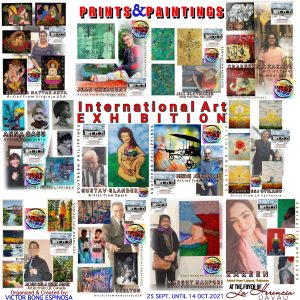 This pandemic year, we are pleased to introduce a mix of the old and new batch of established International artists representing their beloved countries of origin. Among this year's participating artists are ANNA "ANNIKA" CASU from Italy, DEEKSHA NAYYAR ARYA from Virginia USA, ALVIN DELA CRUZ ARAIZ from Canada, CHARUSHILA KAKADE from Mumbai, India, JOHNNY ESJ OTILANO from LA California, JEAN CHEROUNY from Vermont USA, GUSTAV GLANDER from Spain, JILL SLAYMAKER from New York USA, HERVE ALEXANDRE from France, MARGOT MARFORI from Las Vegas USA, WARREN SHELTON from New Jersey USA and ZAREEN from Pakistan.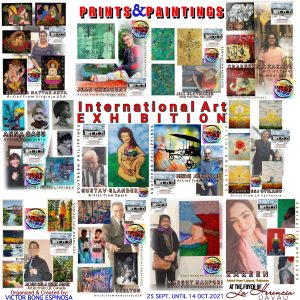 This local event with worldwide participation and multimedia mileage is made possible for the fourth time, through the initiatives of homegrown traveling visual artist Victor "Bong" Espinosa with the institutional support of Dexter "Rob" Tanedo- Artist/ Writer and Art Coordinator of La Herencia Davao.
For those interested to own and experience live viewing of the physical exhibit at the Foyer of La Herencia, they are advised to follow all health protocols.
You may contact us at 09177015001 or 09994876334. You may also message La Herencia through their Facebook page.
The post "SUBLIMATION" Prints and Paintings, The International Art Exhibition 2021 appeared first on Mindanao Times.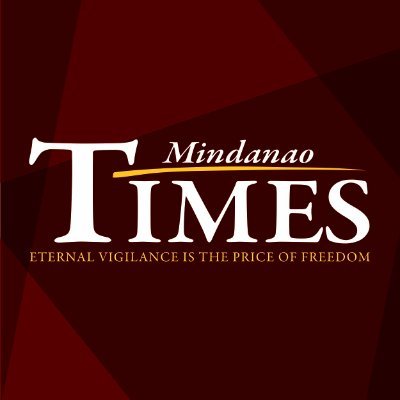 Source: Mindanao Times ( https://mindanaotimes.com.ph/2021/09/07/sublimation-prints-and-paintings-the-international-art-exhibition-2021/#utm_source=rss&utm_medium=rss&utm_campaign=sublimation-prints-and-paintings-the-international-art-exhibition-2021)