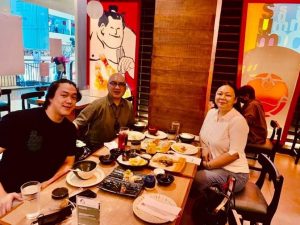 SUMO Sam which had its formal opening last October 1, 2011, is presently celebrating its 10 glorious years at the Abreeza Mall of this City. Sumo Sam is one of the country's leading chain of Japanese restaurants spearheaded by young and aggressive Manila business entrepreneurs/restaurateurs and renowned Japanese and Filipino chefs.
Sumo Sam, a Japanese-American restaurant as the name implies, boasts of a truly extensive menu comprised of popular foods you would want to eat in Japan. These are sashimi and sushi, tempura, Japanese curry, tonkatsu, yakiniku, buta-no-shogayaki, gyoza, gyudon, chicken karaage, beef tepanyaki, among so many others still. This popular Japanese restaurant started serving finicky foodies and gourmands of Imperial Manila in 2005. It is the brainchild of the once teen heartthrob turned chef, Marvin Jay Cuyugan Agustin, and his restaurateur friends namely Raymund Magdaluyo, Rico Laudico, and Robert B. Tenchavez. The Davao franchise of Sumo Sam has included the entry of the bright and hardworking Davaoeno business entrepreneur, Carlo Calma Lorenzana.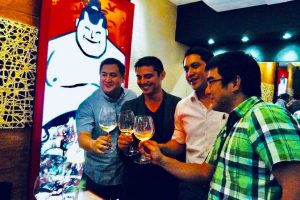 "Those familiar with my showbiz beginnings know that I was working hard as a waiter to support my family when I was 'discovered' to try my luck in the movies. Since that time, I was always dreaming of running my own restaurant or food business someday. I was lucky with my show business career. I laboured hard, matched with passion, in achieving whatever awards I got. But the glitter in showbiz is not permanent. There are always younger, better gifted, and good looking talents who can replace you just as easily. Nothing stays forever," Marvin Agustin stated in a matter-of-fact manner. His rather conscious father accompanied him when he inaugurated Sumo Sam-Davao along with his business partners. Indeed, Marvin Agustin became one of the most successful showbiz personalities in the restaurant business.
"I must admit that showbiz served as an excellent stepping stone to achieving my dream and true passion in the more stable food business. I knew what I wanted and I knew what I was getting myself into. I enrolled myself at the International School for Culinary Arts and Hotel Management to better prepare myself professionally. I started small but sure with the Ricecapades serving various rice toppings. Happily, it was a successful and smooth start for me which inspired me to open the Oyster Boy Restaurant serving Ilonggo cuisine. But my real baby is Sumo Sam. It was followed by John and Yoko, Café Ten Titas, Marciano's, Johnny Chow and Samurai Chef," the actor cum business entrepreneur told me 10 years ago. The other Japanese restaurants, Harajuko and Banzai, were added to the list of Marvin Agustin's successful restaurant empires later on.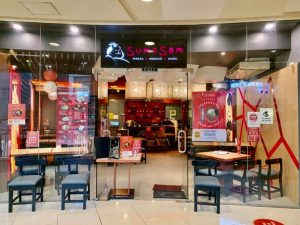 Sumo Sam @10 at the Abreeza Mall I could still remember the soft opening of Sumo Sam at the Abreeza Mall a decade ago when I had the opportunity to truly savour its delicious offerings with the kindly franchise owner, Carlo Calma Lorenzana, and Sumo Sam-Davao's then manager, chef Gemma Herradura, joining me for lunch. I was not at all disappointed with my orders of what I'd consider my Japanese comfort food of chicken teriyaki, pork tonkatsu curry, gyoza, miso shiro, agedashi tofu, chawan mushi and of course, the grilled delights like Mt. Fuji steak, baby back ribs, and rib eye, to mention some. Carlo urged me to try the Davao roll (with a subtle taste of durian and dear Olive Puentespina's Malagos gourmet cheese) and the Mt. Apo roll, a truly delicious tuna roll with a play on textures.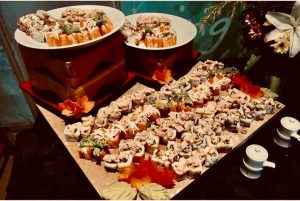 During Sumo Sam's grand opening, the foodies of Davao excitedly feasted on the specially prepared culinary delights as soon as they sat themselves which prompted Marvin Agustin, Robert Tenchavez, Raymund Magdaluyo and Carlo Calma Lorenzana to do away with their planned ribbon cutting.
Sumo Sam's version of Japanese cuisine is truly tasty and impressive enough. Not to mention the friendly and quick service from the black-uniformed food servers.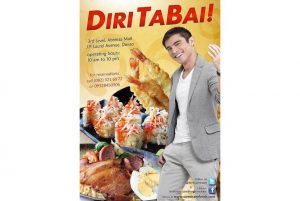 "We are hoping to replicate our Sumo Sam success in Davao City. I believe Sumo Sam has been successful in Metro Manila owing to its good location, family-sized food servings, and affordability," the smart Marvin confidently told the guests then. "I am keeping my fingers crossed that I don't fail my business partners in Sumo Sam at the Abreeza. With this new venture I got myself into, I can only work hard and pray even harder that the experience will be inspiring enough for other food businesses to follow," quipped Carlo Calma Lorenzana and I sincerely wish him good luck especially in this challenging time.
The post Sumo Sam-Davao @ 10 appeared first on Mindanao Times.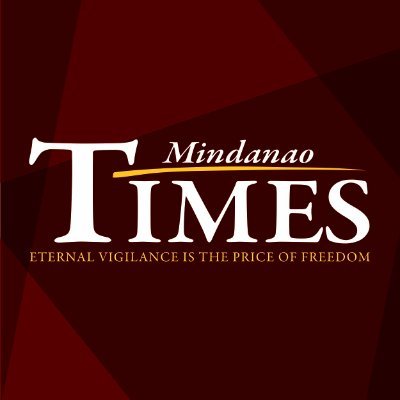 Source: Mindanao Times ( https://mindanaotimes.com.ph/2021/09/24/sumo-sam-davao-10/#utm_source=rss&utm_medium=rss&utm_campaign=sumo-sam-davao-10)