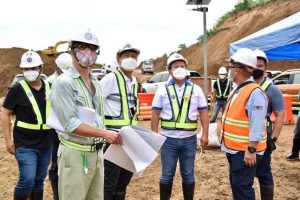 PUBLIC Works Secretary Mark Villar said that the arrival of several equipment on site in Davao City signals a more intensified excavation activities in the next coming days for the tunnel's north and south portal.
The entire Davao City Bypass Road Project that will begin in Barangay Sirawan, Toril, Davao City and will end at Barangay J.P. Laurel, Panabo City will improve the transport logistics in Davao Region, added Secretary Villar.
In his report to Secretary Villar, DPWH Undersecretary for Unified Project Management Office (UPMO) Operations Emil K. Sadain said that the first blast using drill machine to excavate two (2)-tube mountain tunnel is targetted by this early last quarter of 2021.
Our contractor is almost ready with their tunnel diggers as DPWH UPMO team is looking forward to the commissioning of tunnelling equipment to excavate the 2.3 kilometer mountain tunnel, Undersecretary Sadain reported following an on-site inspection and project coordination meeting with the contractors and consultants on Sunday, September 12, 2021 in Davao City.
A demonstration run by the horizontal boring machine for geotechnical investigation at the north portal in Barangay Waan and a walk thru at the south portal and equipment yard in Barangay Matina Biao was conducted during the inspection of Undersecretary Sadain with UPMO Roads Management Cluster 1 (RMC 1 – Bilateral) Project Director Benjamin A. Bautista, Project Manager Joselito B. Reyes, Engr. Earl Nicholas F. Rada, and Engr. Samuel Bayot.
The tunnel is part of the 10.7-kilometer four-lane highway under contract package 1-1 awarded to the joint venture companies of Shimizu Corporation, Ulticon Builders Inc., and Takenaka Civil Engineering & Construction Co, Ltd.
Implemented by DPWH UPMO RMC 1, the Davao City Bypass Road Project is under construction supervision service of consultancy firm of the joint venture Nippon Koei Co. Ltd., Katahira Engineering Inc. and Nippon Engineering Consultant together PhilKoei who are experts in several international tunneling projects like Japan.
A total of 56 equipment from Japan, France and Korea are now available on site that includes two batching plants at the north and south portal, and several tunneling equipment such as horizontal boring machine and tools, twin header base machine/crawler excavator, twin header attachment, erecter with shotcrete machine, drill jumbo, and tunnel ventilation and dust collector, wheel loader, truck mixers and water truck.
Other equipment and materials, delayed by the unprecedented disruption to international shipping caused by COVID-19 pandemic, are expected to arrive on the tunnel site this last quarter.
The two tunnels will be constructed using New Austrian Tunneling Method or sequential excavation method and will have a diameter of 10 meters located at the central portion of the bypass road project.
Aside from the twin tunnels, the contract package also covers the construction of bridges in three locations (Matina 1, Matina 2, and Davao River) as well as a 7.9-kilometer four-lane road, two underpasses, two overpasses, 12 box culverts for waterway, and four at-grade intersections.
The road project is financed by the Official Development Assistance (ODA) of the Government of Japan with Special Terms for Economic Partnership (STEP) Loan from Japan International Cooperation Agency (JICA) under Loan Agreement Nos. PH-P261 and PH-P273 were signed in June 2020.
As the project moves forward, DPWH plan to engage the more local workforce and create job opportunities for the communities along the alignment, added Undersecretary Sadain.
The project is also expected to develop Filipino engineers and skilled workers with the new technical know-how on tunneling. PR
The post TUNNELS UNDERWAY | DPWH XI prepares machines to work on Davao tunnels appeared first on Mindanao Times.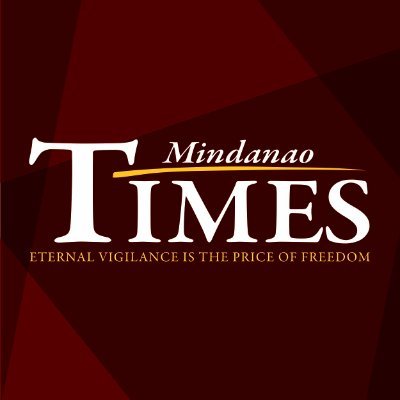 Source: Mindanao Times ( https://mindanaotimes.com.ph/2021/09/14/tunnels-underway-dpwh-xi-prepares-machines-to-work-on-davao-tunnels/#utm_source=rss&utm_medium=rss&utm_campaign=tunnels-underway-dpwh-xi-prepares-machines-to-work-on-davao-tunnels)