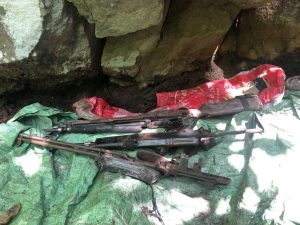 TWO COMMANDERS of the New People's Army (NPA) and four other guerrillas were apprehended by the troops of the 58th Infantry Battalion in an operation conducted in Barangay Umagos, Lagonglong, Misamis Oriental on Oct. 14.
The military identified the leaders as Jemar C Hilogon, 28, platoon commander of Sub-Regional Committee 1 (SRC1), North Central Mindanao Regional Command (NCMRC), and a resident of Sitio Camanse, Barangay Banglay, Lagonglong; and Rubensito M Hilogon, 50, Militia ng Bayan commander at Barangay Talusan, Balingasag, and a resident of Cornao, Lagonglong and Jobert C Hilogon, alias Janggo, member of Militia ng Bayan.
Other apprehended personalities were Alice Calimhay Hilogon, from Sitio Camanse, Barangay. Banglay; Jocelyn Hilogon Cabusog, 50, from Cornao; and Alias Reve, 17, a resident of Sitio Roa-roa.
1Lt. Vincent Mark Maddul, civil-military operations officer of the 58IB, said the rebels violated the International Humanitarian Law in utilizing minors as child soldiers.
Maddul said the two NPA Leaders were considered high-value targets of Sub-Regional Committee 1 (SRC1), North Central Mindanao Regional Command (NCMRC). He added that the two were also on the list of the most wanted persons, and they had standing cases for kidnapping and serious illegal detention.
Hilogon also revealed to soldiers the location of their firearms at Sitio Roa-roa. Seized were high-powered firearms composed of an M14 rifle, Garand rifle, AK47 rifle, two rifle grenades, ten rounds of ammunition for AK45, ten rounds of 5.56MM, six rounds of ammunition for M14, and three cellular phones.
Lt. Col. Ricky L Canatoy, 58IB commander, said that the capture of the top leaders will be a major setback for the armed group. Canatoy said the SRC 1 is on the verge of collapsing, "and we're looking at completely penetrating all the surviving commanders and destroying their forces."
"So, to the remaining members, I implore you to return to the folds of the law right now. We guarantee your safety and that you will receive all benefits due to you under the government's flagship program for rebel returnees," he said.
The captured NPA members were then brought to the City Mobile Force Company, Maharlika, Cagayan de Oro City for proper disposition and filing of cases.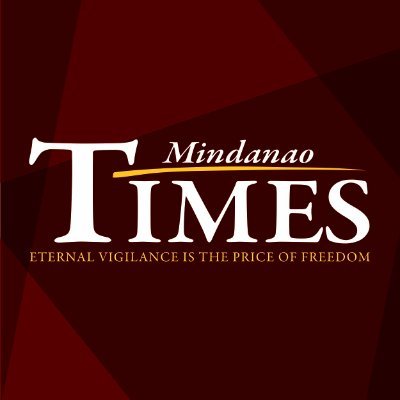 Source: Mindanao Times ( https://mindanaotimes.com.ph/2021/10/16/2-npa-leaders-4-members-yield-surrender-firearms/#utm_source=rss&utm_medium=rss&utm_campaign=2-npa-leaders-4-members-yield-surrender-firearms)