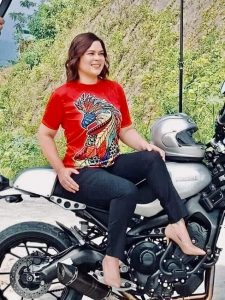 THE power of fashion can never be underestimated. Fashion has the power, among so many other things, to be informative and purposeful. Graphic t-shirts became more popular in the 1960's when new inks were invented for printing purposes on t-shirts. With the hippie movement in the 1970's, graphic t-shirts with iconic prints like the yellow smiley face (believed to be the first emoticon) created by American artist Harvey Ross Ball, the modern peace sign designed by Gerald Holtom, and Andy Warhol's colored portraits of Marilyn Monroe became such cult classics that are still being reprinted to this very day. Today, there are various Graphic t-shirts, including Statement t-shirts, being worn fashionably on the local streetwear scene. Since then, the processes behind the transformation of a plain t-shirt to a printed one with a design rendered in rainbow colors or sometimes with words involve many methods used by professionals to bring these t-shirts to life. With creative images or bold statements even, printed t-shirts can attain high commercial value and popularity. Modern technology has enabled printing on apparels to become so much more precise with photo-realistic results, easier manipulation, and faster production in volumes as compared to the laborious silk-screen printing method of the past. Indeed, there is a renaissance for wearable art.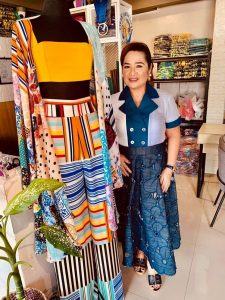 Urban Label by Maria & Co. which is located along San Pedro Street (fronting the DCPO Barracks) was bravely established in 2021 at the time of the Covid pandemic when a lot of businesses were closing shop. "I wanted to continue providing jobs for my employees even at a difficult time for business. Urban Label by Maria & Co. is a young enterprise which manufactures good quality garments targeted for both the local and foreign markets. We strive to make a difference in Davao's competitive but still limited fashion business through our own brand while staying ahead in fashion styles and trends dictated by the market. We are well armed with the latest in technology. As such, we pray that we also improve the lives of our business partners, valued clients, and of course, our employees whom we truly appreciate," said the soft spoken, humble, and hardworking business entrepreneur Maria Teresa Lucillo-Benadera. Maria Teresa is a Bicolana who is married to a macho Davaoeno named Ronilo P. Benadera with whom she has three children namely Beatrice Nicolle, Kim and Tristan.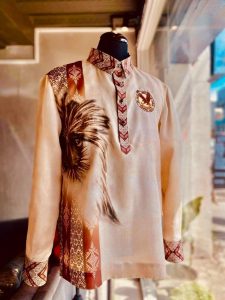 Just like any devoted mother, Maria Teresa Lucillo-Bandadera, who also owns and operates RMB Rymars Tailoring and Supplies (the authorized distributor of army fabrics and uniforms) and the Art Colours Garments and General Merchandise, Inc. clearly stated that she is, like any other mother, working hard to provide a much better future for her children. Her daughter Beatriz Nicolle is luckily passionate about fashion design and is preparing to take up studies on fashion designing and merchandising abroad to help her mom in the business; while her son Kim is now ably handling the warehousing and embroidery projects of the family business. Diligently working as Operations Manager and Sales and Marketing Director is the veteran woman of so many talents, Mayette Ibuyan-Abayon, who also did the important feasibility studies to encourage her madam to establish Urban Label by Maria & Co. "Sosyal kami as included in the lineup of enterprising divas are designer Ryan John Ayala and International Quality Controller Peter Greg Recto. Oh, descendants kuno of the rich and famous clans of the Philippines!" humored Mayette.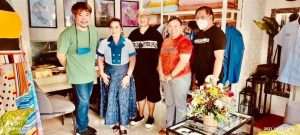 What is impressive about the Benadera clothing business is that it is the only one in Mindanao and among the five businesses in the country which operates the very expensive Kornit Digital printer. "The Kornit Digital Printers are the only industrial models in the market that were designed and developed specifically for the garment printing industry. The creation of unique prints are done with the aid of designs conceptualized using computer software. It is cost effective and another advantage with its use is the reduction of waste materials when compared to the other methods of printing," explained Maria Teresa Benadera as her Kornit Digital printer operator showed me the printing process which amazed me.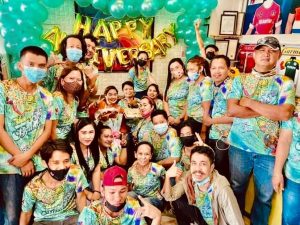 "Urban Label by Maria & Co. is like a restaurant which offers several entrees in its menu to its clients. You cannot offer the same menu to the clients all the time. So we see to it that we constantly have various updated designs to suit their tastes and needs. Urban Label by Maria & Co. is a tailoring shop, fashion house, and a customized t-shirt workshop all in one. We design clothes that are functional as well as aesthetically pleasing to all genders. Our best sellers include our sublimated Davao Barong, Aguila bomber jackets, Executive jackets, Aguila novelty tshirts and Duterte novelty tshirts. We also make novelty products such as mugs, umbrella decals, caps, souvenir bags, among so many others," promoted the ever articulate Mayette before I took my leave.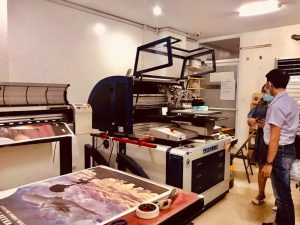 Thank you, Ma. Teresa Lucillo-Benadera and Mayette Ibuyan-Abayon, for a truly educational encounter. I am truly impressed with these amazing women. May the creative force be always with them.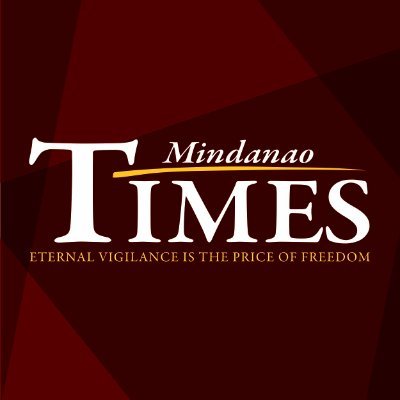 Source: Mindanao Times ( https://mindanaotimes.com.ph/2021/10/15/articulating-fashion-with-urban-label-by-maria-co/#utm_source=rss&utm_medium=rss&utm_campaign=articulating-fashion-with-urban-label-by-maria-co)