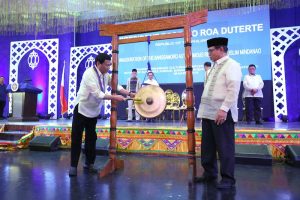 THE Bangsamoro Autonomous Region in Muslim Mindanao (BARMM) has thrown its support for the candidacy of Mayor Sara Z. Duterte in case she decides to join the presidential race.
In an undated statement from the office of BARMM Chief Minister Ahod B. Ebrahim, the regional office said it is confident that the mayor "will continue the legacy of peace in Mindanao, especially in the BARMM."
The statement has been posted in the social media sites supporting the mayor's presidential bid, among them the Sara for All Philippines 2022 whose co-convenor, Peter Lavina, confirmed that the statement was released Monday.
"We likewise reiterate our immense appreciation to President for recognizing the urgency and necessity of the postponement of the elections in the Bangsamoro Autonomous Region in Muslim Mindanao, and consequently extending the transition period (of the regional body)," the statement added.
The President has yet to sign the extension of the transition period for three more years from 2022.
This developed as the mayor announced on Monday that her trip to Singapore this week was cancelled after one of her companions tested positive of COVID-19.
In her weekly program, the mayor said one of her companions tested positive during the reverse transcription-polymerase chain reaction testing Monday morning.
The mayor was supposed to take a leave of absence for a trip to Singapore between October 5 and 8.
A supporter of the mayor also created bobblehead dolls of her likeness which have been circulating in the social media.
The dolls, created by artist Jordan Elpedes, a person with disability who lives in Manila, also calls for the mayor to join the presidential race.
The mayor, who filed her candidacy for reelection, has not made any comment after her father said she and Sen. Christopher Lawrence Go will run as tandem for president and vice president, respectively.
Just as the President was accompanying Go when the latter was filing his candidacy for vice president, the mayor also filed her candidacy for reelection.
The President then said that he was resigning from politics, a move that would convince the mayor to heed the call for her to run for President.
The mayor said earlier that she would not run for a national office because her father was nominated by his party to become its vice president and that there was an agreement in the family that only one member would vie for a national position.
The post
BARMM supports bid of Sara in case she runs for President
appeared first on
Mindanao Times
.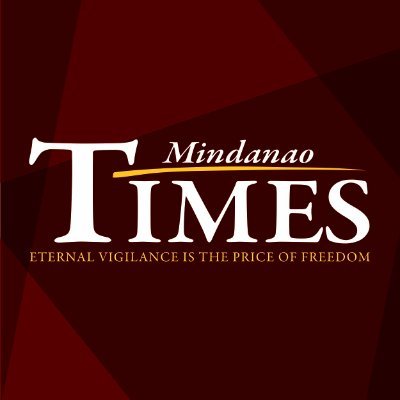 Source: Mindanao Times ( https://mindanaotimes.com.ph/2021/10/05/barmm-supports-bid-of-sara-in-case-she-runs-for-president/#utm_source=rss&utm_medium=rss&utm_campaign=barmm-supports-bid-of-sara-in-case-she-runs-for-president)