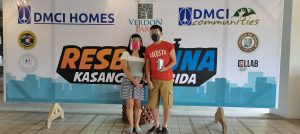 QUADRUPLE A developer DMCI Homes recently partnered with the City Government of Davao and the City Health Office for the conduct of a COVID-19 vaccination activity in its Verdon Parc condominium development along Ecoland Drive, Davao City.
The vaccination program held at the Upper Parking Level of Trevans Building last September 12, 2021 benefitted over 600 individuals that include Verdon Parc residents, DMCI Homes employees, workers, and partners, as well as residents of Barangay 76-A Bucana, Davao City.
DMCI Homes Davao employees and staff of Verdon Parc's Property Management Office (PMO) served as volunteers during the activity to ensure the safety and convenience of vaccinees.
Officials of Barangay 76-A Bucana led by Chairman Rolando Trajera and Barangay Kagawad Allan Linao were also on hand to ensure the smooth implementation of the vaccination process. The barangay leadership also provided free sanitization services of the vaccination venue after the activity.
"Kami sa Barangay 76-A ay lubos na nagpapasalamat sa DMCI Homes sa isinagawang vaccination program. Malaking tulong ito para maabot ang aming target na herd community," Chairman Trajera said.
Residents of Verdon Parc, meanwhile, thanked DMCI Homes and the PMO for going the extra mile to protect the community.
Mr. Masahiko Miyawaki said the activity made it convenient for him to get his first dose of a COVID-19 vaccine.
"I'm happy because I feel safe now after having waited for the opportunity for vaccination. Now I got the first shot and I'm very happy. This activity is very helpful because there are many residents, especially foreigners waiting for their turn for vaccination and it's really difficult to find such opportunity," Mr. Miyawaki said.
"It was really a great opportunity and very convenient because I just need to come down to the ground level to get the quick shot and for that I'm really grateful to Verdon Parc and to those who made this possible," he added.
Mr. Jeremiah Robas, on the other hand, commended the orderly implementation of the vaccination process.
"I think Verdon Parc is doing their job to help the community. This activity is very convenient because we've been in malls and nakita namin kung gaano kahaba ang pila," Mr. Robas shared.
"Dito, it's very organized. Ang ganda ng system and it's faster. So I would like to thank Verdon Parc and all the people behind this activity," he continued.
DMCI Homes Davao Office Officer-in-Charge Ms. Merly Amoguis said Verdon Parc will also host another vaccination activity in the coming weeks for the second dose of the vaccines.
"We thank the City Government of Davao and the City Health Office for allowing us to be one of their partners in the roll-out of the COVID-19 vaccine. Through this partnership, we are able to help the city government achieve its vaccination target and at the same time help our residents, partners, and employees protect themselves from COVID-19," Amoguis said.
Verdon Parc is one of the developments of DMCI Homes, the country's first Quadruple A real estate developer known for building quality resort-inspired communities in Mega Manila, Baguio City, Boracay, and Davao City. Each of its properties is built with world-standard craftsmanship borne from D.M. Consunji Inc.'s over 60 years of expertise in the construction and development industry.
To learn more about Verdon Parc and other DMCI Homes' pre-selling and ready for occupancy projects, units for lease, and special promos, call (682) 2970447 and (682) 327-3438 in Davao and 324-8888 in Manila. You can also visit leasing.dmcihomes.com to know more about opportunities in leasing and rent-to-own programs of DMCI Homes. News and other updates are also posted on the company's official website and its social media accounts on Facebook, Twitter, Instagram, and YouTube.
Verdon Parc residents pose for a souvenir photo after getting their first dose of a COVID-19 vaccine.
Vaccinees wait for their turn to get inoculated.
A health worker inoculates a vaccine during Verdon Parc's COVID-19 vaccination activity last September 12, 2021.
The post
DMCI Homes' Davao condo conducts community vaccination activity
appeared first on
Mindanao Times
.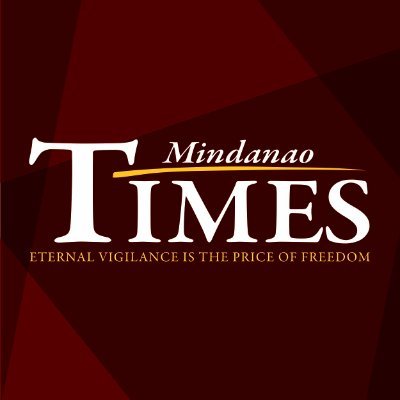 Source: Mindanao Times ( https://mindanaotimes.com.ph/2021/10/01/dmci-homes-davao-condo-conducts-community-vaccination-activity/#utm_source=rss&utm_medium=rss&utm_campaign=dmci-homes-davao-condo-conducts-community-vaccination-activity)