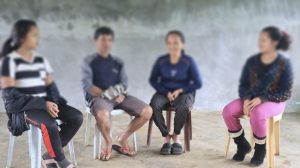 A FAMILY of communist guerrillas, including a minor and two pregnant women, surrendered to the soldiers of the 8th Infantry battalion in Bukidnon.
The military identified them as Diden Landasan, 43, the finance officer; Ronald, 47, squad leader; Honey Mae, 21, medic, and alias Yassi, 16. They were all of Guerilla Front 89, Sub-Regional Committee 2 (SRC2), NorthCentral Mindanao Regional Committee (NCMRC).
1Lt. Abigail Lorenzo, the acting civil-military operations officer of the 8th Infantry Battalion, Ronald brought his .45 caliber pistol and a hand grenade in their surrender. Diden said that she now wants to live a peaceful life.
"We want to live peacefully. My daughter Yassi was only 14 years old when she joined and became an NPA," she said.
"Meanwhile, my daughter Honey is seven months pregnant. I am afraid that they will die in the mountains fighting for the wrong ideology," she further said.
Lt. Col. Edgardo Talaroc Jr, commander of the 8IB, said the Landasan family had already undergone medical check-ups to ensure that they are healthy.
Honey, who was pregnant, will be scheduled to undergo pre-natal check-up to guarantee her safe delivery in a few months, " Talaroc said.
"We in the government are happy that the family decided to return to the fold of the law and end the useless armed struggle. We hope that we will be able to save many families in the future. They deserve to live peacefully and happily," he said.
In his statement also, Brig. Gen. Ferdinand Barandon, the commander of the 403rd Infantry Brigade, said the surrender of Diden with his family is a manifestation of the effective implementation of Executive Order 70 ni President Rodrigo Duterte including the Enhanced Comprehensive Local Integration Program (ECLIP).
"We further urge the remaining communist NPA terrorists (CNTs) to return to their families and choose the peace and development programs brought by the government," Brandon said.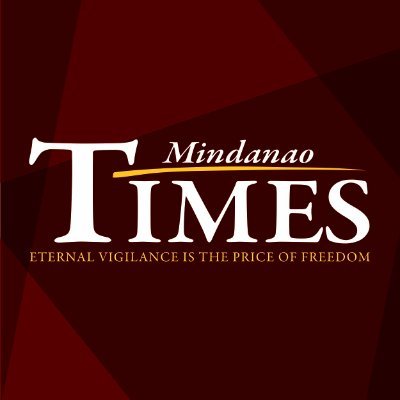 Source: Mindanao Times ( https://mindanaotimes.com.ph/2021/10/12/family-of-npa-surrenders-to-army/#utm_source=rss&utm_medium=rss&utm_campaign=family-of-npa-surrenders-to-army)