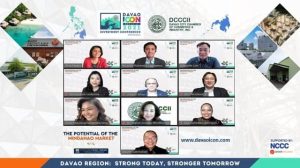 THE diverse and fast-growing market and an abundance of natural and human resources are what attracts multinational companies and investors to Davao region as it continues to expand and rebuild economically in 2022 and beyond. Leaders from the fast-moving consumer goods industry discussed the exciting infrastructural development and unique Mindanao consumer behavior that keeps the region moving forward during the second installment of the Davao Investment Conference 2021 Innovation Series, "The Potential of the Mindanao Market," which took place virtually on October 13, Wednesday.
Gatchi Gatchalian, event host and President of the Davao Tourism Association who also moderated the panel discussion, highlighted the importance of learning about the Mindanao culture and people to better maximize the benefits of investing or expanding in the region. He said, "For you to win in Mindanao, you have to have Isip Mindanao and Pusong Mindanao [you have to have the Mindanao mind and heart]!"
Davao ICon 2021 Chairperson Ricardo Lagdameo opened the webinar with a data-driven statement on the promise of investing in the Davao region, "During our last webinar, our expert panel agreed that opportunities in the energy sector are abundant in the region. A major reason for this is the large addressable market in Mindanao with a population of about 25 million. Looking at the Davao Region with a population of 5.2 million, 1.7 million of which comprises Davao City, the market for consumer goods and services is certainly robust." He adds, "The market players are a good combination of Davao-based and national companies which makes for a very vibrant market."
Dr. Maria Lourdes Monteverde, President of the Davao City Chamber of Commerce and Industry Incorporated, revealed that social and infrastructural development in the region reached P12 billion, and invited the audience to witness firsthand what the region has to offer. She said, "The Davao ICon is already a decade old this year, and the Davao City Chamber of Commerce and Industry continues to showcase investment opportunities and the best of Davao and Mindanao, not only here but globally."
Keynote speaker Davao-based Lafayette Alvarez Lim, President of the NCCC Group of Companies, spoke about how Mindanao is ripe for business and investments. Lim stated, "Saying 'Give Mindanao a chance' is outdated and no longer true. Overlooking Mindanao and taking it for granted is a bad business decision. If you want to play your cards right, join us here in Mindanao, and let's grow and prosper together."
Gatchalian led the panel discussion to focus on technological advancements and infrastructural developments happening in Mindanao, and why these present growth opportunities for the FMCG and retail industry moving forward.
Ella Gonzales-Batingan, National Shopper Marketing Manager of Alaska Milk Corporation, stated, "Mindanao is a promise land amidst the wilderness. It is blessed with incredibly rich resources, human capital and favorable conditions enough to propel exponential growth when tapped with right governance, focus and support."
Arsalan Khan, National Sales Director of Nestle Philippines, Incorporated, was bullish about the Mindanao market and its power to spur the FMCG industry. He remarked, "Mindanao offers endless business possibilities. For fast-moving consumer goods, the retail infrastructure is rapidly evolving which provides organizations a strong platform to launch new concepts." He added, "The business community is very dynamic and the consumers in Mindanao appreciate good value for money products and services. This is indeed the right time to be part of the Mindanao business landscape."
Wilhelmino Nicolasora Jr, Vice President for Domestic Sales at Century Pacific Food, Incorporated, highlighted Mindanao's potential as a global economic player despite the challenges faced by the region. Nicolasora said, "We have to break through the negative image of Mindanao painted by local and international media over the years. If its potential is unleashed, Mindanao is a powerhouse that can influence possibilities not just on a regional level, but on a national level too."
Gina Espejo, General Manager of DMI Medical Supply Co. Incorporated, shared her learnings about building a well-known company based on products made from the Davao-grown mangosteen that improve the lives and wellness of both farmers and consumers. She stated, "It is such a wonderful blessing from the Lord to have a business in the land of promise where opportunity and supply is abundant – truly a food haven." She added as a strategy for local enterprises: "Grow your business little by little you start in Davao and then dominate Mindanao and then the entire country.
Closing the webinar was Davao Investment Conference Co-Chairperson Nicole Bian-Ledesma, who wrapped up the strengths of the region in a powerful statement. "Davao City's competitive labor force as exemplified by homegrown companies who are leaders in their respective industries; access to natural and human resources; and complemented by active and strong public and private partnerships make Davao City and Mindanao a magnet for global investors, paving the way for a robust Philippine market."
The Innovation Series will conclude next month with a webinar on Mindanao as a logistics hub, championed by women industry leaders. For more information on the upcoming Davao Investment Conference on November 11 and 12, visit www.davaoicon.com.
.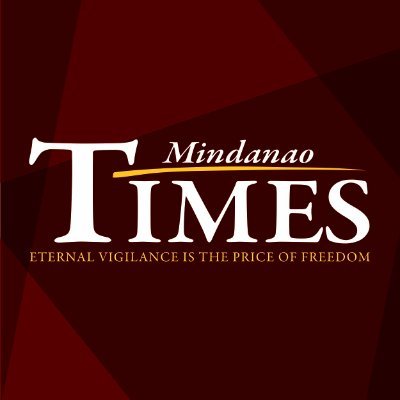 Source: Mindanao Times ( https://mindanaotimes.com.ph/2021/10/16/fast-moving-fast-growing-davao-region-spreads-its-wings-for-investors/#utm_source=rss&utm_medium=rss&utm_campaign=fast-moving-fast-growing-davao-region-spreads-its-wings-for-investors)