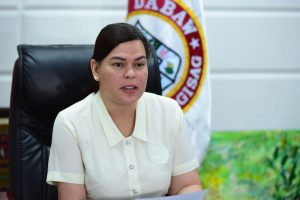 DAVAO City Mayor Inday Sara Duterte, through her Executive Order (EO 56) Series of 2021 signed on October 4, 2021, created the Local Inter-Agency Committee (LIAC) for Resettlement for the Davao High Priority Bus System Project (HPBS) and the Mindanao Railway Project (MRP).
Mayor Duterte, in her EO 56, said the City of Davao employs its mandated power under the law to provide adequate, safe, and modern transportation being a local government unit (LGU) mandated by law to deliver efficient and effective provision of basic services and facilities to its people.
The new Order also cited Section 2, paragraph (c) of Republic Act No. 7160, or the Local Government Code of 1991, which declares that it is a State policy to require all national agencies and offices to conduct periodic consultations with appropriate local government units, non-governmental and people's organizations, and other concerned sectors of the community before any project or program is implemented in their respective jurisdictions.
It also underscored Section 25, paragraph (b) of the same Code, which mandates all national agencies and offices with project implementation functions to coordinate with one another and with the LGUs concerned in the discharge of these functions, as well as Section 18 of the same Code, which authorizes LGUs to establish an organization that shall be responsible for the efficient and effective implementation of their development plans, programs, objectives and priorities.
The Department of Transportation (DoTr), through the Office of the Assistant Secretary for Project Implementation – Mindanao Cluster, wrote Mayor Duterte on June 30, 2021, expressing its intent to create a Local Inter-Agency Committee to handle the resettlement aspect of its Davao HPBS and the MRP.
The mayor said, "In order to ensure the successful integration and effective management of the resettlement aspects of HPBS Project and MRP, there is a need to formulate a Local Inter-agency Committee for Resettlement to properly manage and coordinate the concerns pertaining this aspect across all agencies."
The Local Inter-Agency Committee shall be composed of the Office of the City Mayor as chairperson and DoTr Region 11 as co-chairperson.
Regular members include the National Housing Authority Region 11, Department of Human Settlements and Urban Development 11, Presidential Commission on Urban Poor Region 11, Commission on Human Rights Region 11, Department of Interior and Local Government Region 11, Philippine National Police Region 11, Department of Education Region 11,
Department of Social Welfare and Development Region 11, Department of Labor and Employment Region 11, Department of Environment and Natural Resources Region 11, Department of Trade and Industry Region 11, Technical Education and Skills Authority Region 11, Registry of Deeds for Davao City, City Assessor's Office, City Planning and Development Office, City Social Welfare and Development Office, City Engineer's Office, and the affected barangays.
All LIAC members for resettlement are directed to name their respective alternate and permanent representatives who shall take their place in case of their absence.
The LIAC for Resettlement is mandated to plan, coordinate, implement and align across agencies all project components of the HPBS and MRP. It shall conduct at least one meeting every month. It shall hold periodic consultations and coordination with other local government units, national government offices, and the private sectors.
"The affected barangays are hereby directed to provide its full cooperation and ensure that its own projects are at all times concurrent with the UAC for Resettlement, to afford the least amount of inconvenience to the public," the mayor said, adding that the Office of the Assistant City Administrator for Administration will serve as Secretariat of the LIAC for Resettlement, and shall be tasked to handle all its administrative and secretarial functions.
The funding and operation costs of the LIAC for Resettlement shall be taken from the available funds of the City Government of Davao or the project itself, subject to the usual accounting and auditing rules and regulations.CIO
Check out the full provisions of EO 56 Series of 2021 at https://www.davaocity.gov.ph/transparency/executive-orders/2021-executive-orders/. CIO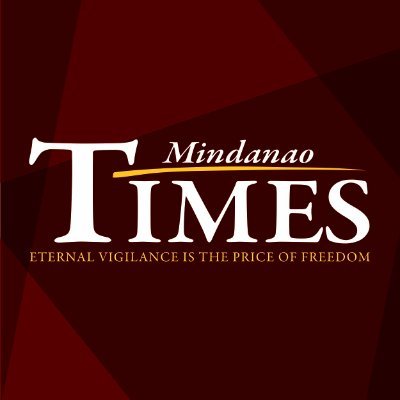 Source: Mindanao Times ( https://mindanaotimes.com.ph/2021/10/12/mayor-sara-forms-local-inter-agency-resettlement-body-for-davao-hpbs-mrp/#utm_source=rss&utm_medium=rss&utm_campaign=mayor-sara-forms-local-inter-agency-resettlement-body-for-davao-hpbs-mrp)