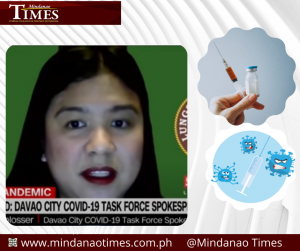 THE vaccination rollout against COVID-19 has not resulted in any death among those who were given a shot seven months after it was started, a top city health official said last weekend.
Although the city government received reports about those who purportedly died after getting inoculated, Dr. Michelle Schlosser, City COVID-19 spokesperson, but after these were investigated, it turned out that the deaths were not vaccine-related.
"[the city has] zero incident of vaccination-related deaths. There was [an] investigation nga gibuhat [that was conducted] just to make sure na kung [that it was] vaccination-related and it was found out by the Department of Health (DOH) that it was not vaccination-related," Schlosser said.
The statement was to quell those fears of the ones who have yet to get vaccinated especially as some groups have campaigned against the program. Schlosser said that while the city government respects the position of those who are against vaccination, it would be better for them to open up their minds and see the impact of the shots on their health in relation to the virus.
This developed as the City Social Welfare and Development Office reported that 18,895 members of the informal sector got their shots at the People's Park from August 18 to September 30.
Mae Aquino, focal person of the CSWDO Community Welfare Program, said among those who were vaccinated were senior citizens, persons with disabilities, solo parents, drug reformists, members of the Badjao community, drivers, vendors, and construction workers.
Aquino said that from 200 in August 700 others went to the park in September to get inoculated.
The city has 20 vaccination sites even as it has also started its vaccination program at night in two of these sites.
Schlosser said that while they respect the opinions of anti-vaxxers, she still encouraged them to open their mind on the effects of getting the shot saying that vaccines are safe and effective.
She said the DOH has analyzed thoroughly the reported deaths of those who were provided with shots, and that the agency has not found any link between these cases and the vaccination program.
She said the city government has been transparent about the details of the program to ensure that people will not have second thoughts in getting inoculated.
As of September 25, 583,002 residents were fully vaccinated, while 716,793 were provided with the first dose.
The post
No vaccine-related death, says top city health exec
appeared first on
Mindanao Times
.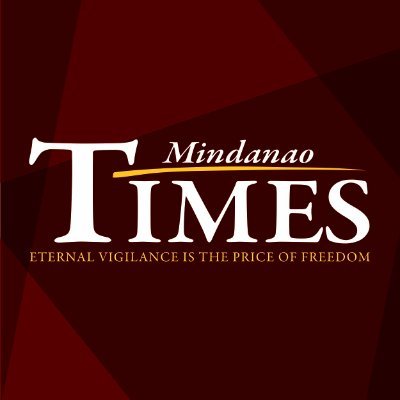 Source: Mindanao Times ( https://mindanaotimes.com.ph/2021/10/04/no-vaccine-related-death-says-top-city-health-exec/#utm_source=rss&utm_medium=rss&utm_campaign=no-vaccine-related-death-says-top-city-health-exec)