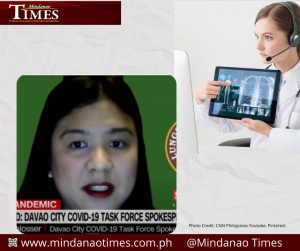 CITY residents who are experiencing influenza-like symptoms (ILS), or symptoms similar to those being experienced by individuals infected with the COVID-19 virus, can seek help from the teleconsultation service of the COVID-19 Operations Center (OpCen) while waiting for their test results.
Dr. Michelle Schlosser, COVID-19 Task Force spokesperson, said the use of the service will help allay fears of those who felt they were infected with the dreaded virus as some of them could not immediately be tested due to some limitations, particularly the turnaround time in the test results.
"Usually ang OpCen naga-offer ana while waiting for your result pwede ta mag tele-consult kasi dili man ta kabalo og Covid na gyud ka until wala na confirm sa RT-PCR (reverse transcription-polymerase chain reaction results)," she said, as others with the symptoms can also avail of the service.
At present, only those who have been immediately exposed to infected individuals are the priority in the testing and that contact tracing of those exposed to cases usually takes place within two-day period after the persons are identified. Those who are exposed are evaluated on whether they are also infected before they get tested.
Those immediate contacts of infected individuals are also required to undergo a 14-day quarantine to ensure that they do not spread the virus even when they test negative.
"Now we have limited testing but there is no delay on the turn-around of results, only limitation," she added as the city is using the Los Amigos Molecular Laboratory and Davao International Airport Molecular Lab for the processing of swab test results as it waits for the resumption of operations of the Southern Philippines Medical Center laboratory.
The City Information Office said those who want to avail of the service can get in touch with hotlines (0927) 604 5797, for Globe (calls only); (0906) 367 4671 for Globe (text only); (0919) 071 1111 / (0961) 526 2861 for Smart (calls only); (0939) 340 5675 for Smart (texts only); and, (082) 244 – 0181 for telephone.
The post
Official | `Teleconsultation available' to those waiting for COVID test results
appeared first on
Mindanao Times
.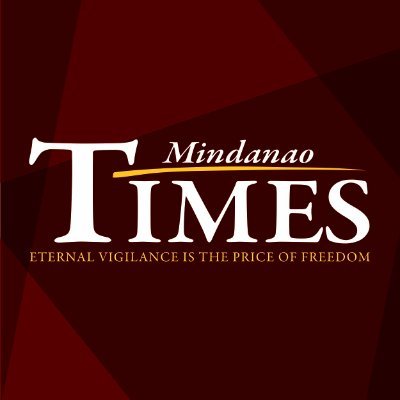 Source: Mindanao Times ( https://mindanaotimes.com.ph/2021/10/04/official-teleconsultation-available-to-those-waiting-for-covid-test-results/#utm_source=rss&utm_medium=rss&utm_campaign=official-teleconsultation-available-to-those-waiting-for-covid-test-results)