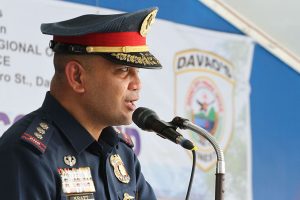 AUTHORITIES logged a total of 50,693 violators of the health and safety protocols, with 2,427 cases filed, since the start of the implementation of the General Community Quarantine (GCQ) with heightened restrictions.
Based on the latest data of the Davao City Police Office (DCPO) provided its chief, Col. Kirby John Kraft, law enforcers apprehended a total of 185 violators for the liquor ban, 8,040 for curfew, and 12,918 violators for social distancing or mass gathering.
The data covered the period from July 16, to Sept. 28, 2021.
Of the 12,918, a total of 9,288 were ticketed for converging more than the r commended minimum number of people, while 3,630 were caught for not wearing motorcycle protective barriers.
The DCPO, likewise, issued a total of 16,384 citation tickets to individuals for not wearing face masks and 13,166 for not wearing face shields while a total of 37 were caught for non-essential travel.
Kraft said that the respondents will be charged for violating the Republic Act 11332, or the Mandatory Reporting of Notifiable Diseases and Health Events of Public Health Concern Act.
In the report of Davao City Tourism Operations Officer (CTOO) head Generose Tecson on Sept. 25, about 50 people were caught at Sitio Maluan, Barangay Marilog. They set up camp for a two-day event of camping, hiking, rappelling, motor trail riding, and other social activities.
The DCPO personnel responded to the scene and advised the participants to pack up. The organizer was brought to the Marilog Police Station for violation of the Department of Trade and Industry (DTI) Guideline 21-16A and further investigation.
Tecson said that the organizer did not have a Special Mayor's permit to conduct the activity nor proper coordination with the barangay or the Public Safety and Security Command Center (PSCC) for the participant's safety.
Likewise, in a separate operation, a total of 36 people were issued citation tickets for violation of the liquor ban and 15 others for social distancing violation at Narra Street near Holy Cross College of Davao.
Earlier, the City Government of Davao has extended the liquor ban and curfew until the end of the year to "help regulate some activities that can contribute to local transmission".
The CTOO chief lauded the authorities for another achievement and active response to apprehend violators.
Meanwhile, Mayor Sara Duterte continues to remind Davaoeños to adhere to the safety protocols, stay away from social gatherings, and get vaccinated as the city grapples with the surge of COVID-19 cases.
The post
Police file cases vs. 2,427 GCQ quarantine violators
appeared first on
Mindanao Times
.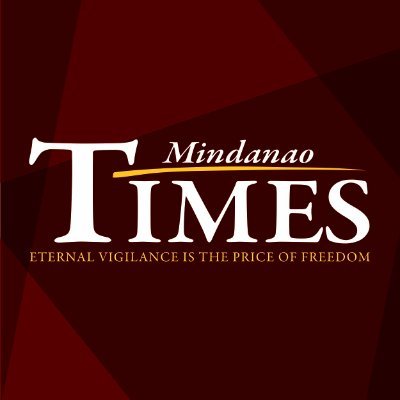 Source: Mindanao Times ( https://mindanaotimes.com.ph/2021/10/02/police-file-cases-vs-2427-gcq-quarantine-violators/#utm_source=rss&utm_medium=rss&utm_campaign=police-file-cases-vs-2427-gcq-quarantine-violators)